Residents of Denver Meadows Mobile Home Park Face Homelessness Due To New Development
2 min read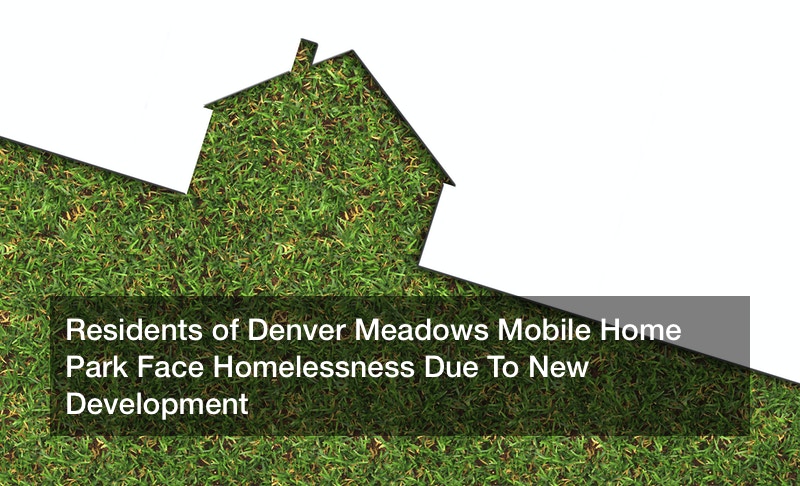 "There are far too many unanswered questions and… there may well not have been sufficient opportunity for those who are most impacted to understand what approval will mean for them long-term."
This was a statement made last year by Aurora Mayor Steve Hogan regarding the prospective of turning Denver Meadows Mobile Home park into a "trendy light-rail station development," according to The Aurora Sentinel.
Now, one year later, the decision has been finalized. About 33% of renters move each year, but the process of moving becomes much more difficult when it is out of necessity rather than convenience.
"We have to be off this property by July 1, 2018," tenant Isabelle Ross told CBS Denver.
Many of the residents have been tenants for years and could possibly face homelessness due to a variety of circumstances.
Ross, for example, has been a resident of the park for more than 20 years, and she is unable to move her mobile home due to its old age.
"I have to move this monster of a trailer that will cost me between $6,000 and $10,000 and there is no place to move it."
Another long term tenant, Petra Bennett, will also have difficulty moving her home due to its modular construction. With a controlled manufacturing environment, modular construction has fewer weather delays or damage than traditional construction, allowing projects to be completed 40% faster. Still, most modular homes aren't designed to be moved multiple times.
"I live in a modular home and have to pay $12,000 to cut it in half and put it on a trailer."
For Bennett, however, finding a place to move will be the biggest problem.
"There is no place currently in Aurora, Westminster, Arvada, Thornton and all the way up to Bennett. They aren't receiving mobile homes from private people."
The Park's owners, however, say that they're ready to retire and have given tenants two full years' notice. Still, residents say their rents have continued to increase, despite the inevitable closure of the property.
It's also important to consider the other costs associated with moving. On top of the costs to simply move their homes, many may have to invest in new furniture, and even though sofas have a lifespan of seven to 15 years, new ones aren't always affordable. Bennett, for example, says she can hardly keep up with her rent payments despite working full time as a district manager at a local convenience store.
Many of the residents have contacted banks to explore the possibility of purchasing the land, but were unsuccessful.
"We were willing to pay $18 million for this piece of land so the residents can stay and not lose their homes, but he's (the owners) are just not willing to sell to us," said Bennett.
Denver Meadows owners declined to respond on camera, but the tenants are continuing to work with city council in hopes of coming to a solution.
"I'm looking to be homeless," said Bennett.