5 Winter Driving Tips to Help You Stay Safe on Denver Roads
3 min read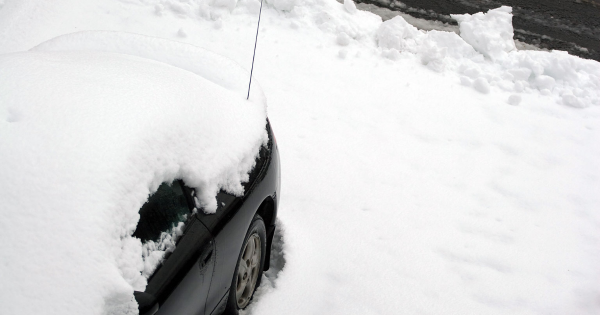 With an average annual snowfall of more than 60 inches, it's no secret that Denver roads can get dangerous during the winter season. Here are a few tips to help you stay safe while driving this winter.
Don't Speed Up to Pass Trucks
If you're driving in Denver in the winter, you're likely going to pass a lot of trucks and tractor-trailers. In fact, more than 15.5 million trucks operate on U.S. roads and two million of those are tractor-trailers. The bottom line is that trucks take longer to accelerate and decelerate, so be mindful of them when you're driving. If you happen to be diving on slippery or icy roads, slow down and follow behind trucks. The same is true if you're driving in whiteout conditions.
If you absolutely must pass a truck on the road, don't speed up to do it. Wait until you have a clear path and pass by the truck at a normal rate of speed. Roadcheck, a 72-hour inspection blitz conducted by the CVSA (Commercial Vehicle Safety Alliance), checks to make sure vehicles, especially trucks, are operating safely, and you can help make the roads even safer by being courteous on the road.
Make Sure Your Tires Are Inflated
If you're navigating snowy or icy Denver roads in the wintertime, the last thing you want is to be driving on tires that aren't equipped to handle that kind of weather. Before winter really sets in, visit your local dealership and make sure your tire tread is good. If you drive a lot for work, you may also consider getting a set of snow tires to be installed for winter, so that your vehicle has a better grip on the winter roads.
Drive Further Back From Other Cars
Just as you should be careful driving around trucks and tractor-trailers, you should also use good driving habits around other cars. If you're driving in heavy traffic, you can keep yourself and other drivers safe by driving further back from the cars in front of you. If you notice vehicles have come to a sudden stop in front of you, you need to have enough time to slow down. Tailgating a car in front of you only increases the chances of an accident. The same is true if there's a car behind you; if that driver isn't cautious, you might end up getting rear-ended. Don't wait until the last minute to get somewhere either. If you need to get to work in the morning, find alternate routes or leave your house earlier.
Have Your Car Checked
Having your tires checked before the heart of winter sets in is important, but don't skip the rest of your car during an inspection. Have mechanics check your lights, your fluid levels, and your brakes. The better condition your car is in before the first heavy snowfall in Denver, the better off you'll be. You can also have peace of mind when you're driving too, knowing that you won't have to worry about your brakes failing, or about some other mishap.
Watch for Vehicles If You're Pulled Over
Even if you're trying your best to follow the rules while driving on Denver roads in winter, you may find yourself pulled over by police. When that happens, make sure you safely guide your car out of traffic and shut off your vehicle. If you're going to film your police encounter, know that the First Amendment gives you the constitutional right to film the police. But you should also be aware of how that right is implemented in Colorado, as it varies from state to state.
By using the tips listed above, you'll be able to navigate Denver roads with ease during the winter while keeping yourself safe and using good judgment as it relates to other drivers.