Louisville, Colorado Takes First Steps to Closing Solar Energy Deal
2 min read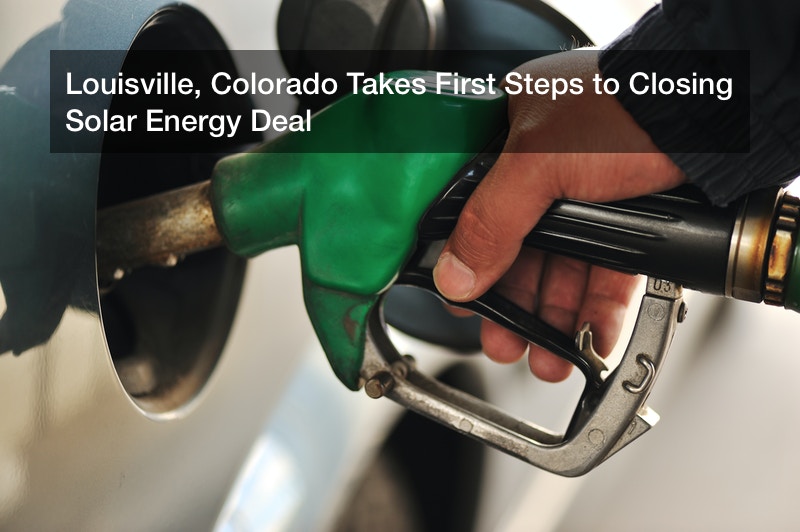 The City Council of Louisville, Colorado is looking to enter several agreements that would formalize an effort to be greener. Officials would commit to the purchase of 400 kW of electrical production from a Clean Energy Collective solar array, and in a separate — but related — agreement, solar panels rated to produce an addition 199 kW of electrical power.
The purchase will be a lease agreement, and will include additional capacity in the CEC's Boulder solar array. The purchase price is $675,027, which will be financed at an initial interest rate of 4.75 through 2018.
The official vote on this decision will be made at the City Council meeting on August 16.
The city believes that the cost of the new system will be offset by savings: "Financially it makes good sense," Louisville City Manager Malcolm Fleming said. "Besides the significant environmental benefits, it looks like they will save us around $280,000."
It was determined that, assuming the cost of electricity increases an average of two percent annually, the costs and savings associated with the agreement would break even within 10 years.
"If energy prices increase more than two percent then the savings would be greater," according to Fleming. "If energy prices increase less than two percent a year in the future then the savings would be less, or it could even cost more to go this approach."
The financial risks must also be taken into consideration with the environmental gains. Over a 20 year period, carbon emissions from 599 kW of solar electricity would be 36 million pounds less than that which would be emitted by fossil fuel sources. Annually, 35 million tons of carbon dioxide are saved by solar energy users.
"This is consistent with the citizen survey," said Louisville Councilwoman Ashley Stolzmann. "I'm really excited to see additional solar energy from us. This is a really unique opportunity for us because it allows us to 'de-peak' our system — where if we buy our own solar panels we have to apply them to whatever energy, and not the peak demand which is a special charge on our commercial facilities. It really allows us to lower our bills much more substantially."