Despite Increase in Home Listings, Demand for Denver Homes in June Plummeted
2 min read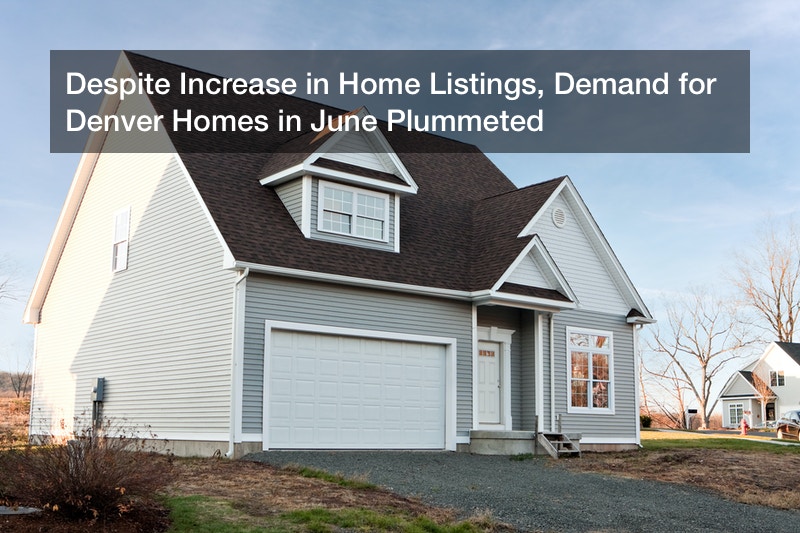 Despite a surge of home listings in June, the Denver housing market has suffered a significant drop since June.
"The market is not as crazy as it has been," said Karla Kirkpatrick Adams, a Redfin agent in Denver. "Prices have increased to a point where it is pricing people out of the market."
Redfin tracks the home tours its clients take and the subsequent offers they make. Then, the company uses that figure to acquire a pulse on demand in the larger market. Scores below 100 indicate a drop in buyer interest, as is evident when comparing this summer's numbers to previous years.
According to the Redfin index, national homebuying activity decreased by approximately 17%, and Denver was no exception.
However, the problem previously plaguing Denver was a lack of listings. Now, the problem seems to be a lack of buyers going after the listings currently on the market.
Despite the residential issues Denver is having, it hasn't stopped businesses from scoping out potential commercial real estate spaces.
In keeping with the 11% year over year increase in commercial property sales, home goods mogul IKEA has recently been eyeing a location for a second Denver store.
The Swedish furniture giant announced Thursday that it has identified a potential location for a long-awaited second Denver-area store — a 123-acre parcel at the Northwest corner of Interstate 25 and Colorado 7 in Broomfield.
Although it will be about two years before the store opens, anticipation is in the air.
"We are excited at the opportunity for a potential second Denver-area IKEA store at this location in Broomfield," IKEA U.S. president Lars Petersson said in a statement. "A store in this retail corridor would complement our strong presence established in Centennial and eventually provide customers in the northern part of the Front Range an IKEA store closer to them."
IKEA is under contract to buy the entire 123-acre site, company spokesman Joseph Roth said, though their stores typically only need 25 to 35 acres to operate. The remaining land is likely to be developed or sold for other commercial use.
Perhaps the promise of IKEA will draw home buyers back to the area, but real estate agents are still cautious.
Some buyers were drawn back into the market as of July, but as most real estate firms figure, homes are simply taking longer to sell.