Public Fear of Radiation Causes Problems for Rocky Flats Wildlife Refuge
2 min read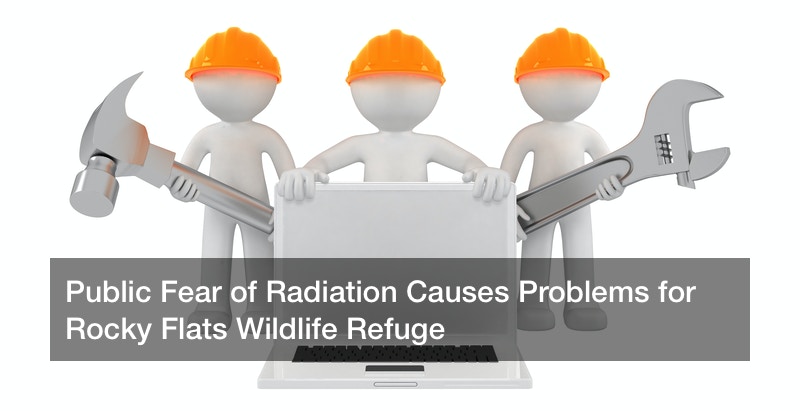 As the manager of the Rocky Flats National Wildlife Refuge, Dave Lucas, prepares to open the 5,000-acre land to the public, he is faced with one major obstacle — public fear.
The refuge was once home to a weapons plant where the U.S. government spent decades manufacturing plutonium detonators for nuclear bombs. Between 1952 and the early 1990s, the plant leaked plutonium, uranium, nitrate, and other volatile organic compounds into the water and soil.
After a $7 billion, decade-long cleanup process, the government announced that the land was safe. In fact, the plutonium levels in the Rocky Flats creeks are maintained at 100 times lower than what the state has determined to be safe for drinking water.
The Fish and Wildlife Service (FWS) is planning to begin construction this winter in hopes that they can open the refuge to the public by 2018.
However, the public may not be ready. Critics of the project argue that there is not enough transparency regarding where and how much chemical residue exists.
"A single particle of plutonium taken into the body can possible be destructive to one's health," said LeRoy Moore, the founder of the Rocky Mountain Peace and Justice Center.
Many residents are concerned that exposure to radiation could cause cancer. It is true that radon is the second leading cause of lung cancer in the U.S. today; however, according to the Rocky Flats Stewardship Council, a refuge worker's annual dose of radiation would be less than one millirem per year. Considering that the average American receives an average of 620 millirems per year, the concern over radiation is unfounded.
Furthermore, many people misunderstand radiation altogether. Not all radiation is harmful to the human body. For instance, food irradiation actually prevents foodborne illness, which kills as many as 3,000 Americans every year.
Nonetheless, the FWS knows that they need the public's trust before they can open the wildlife refuge. They also know that this is not going to be easy.
"The challenge that we face is breaking through that historic, sort of, specter that hangs over the property," said FWS spokesperson Ryan Moehring. "Our job is to engage with local communities to hear what they have to say and listen to their concerns, provide them opportunities to ask questions. With time, some of that will go away."