Denver Surgical Assistant Sentenced To 6 Years In Prison For Posing As Plastic Surgeon
3 min read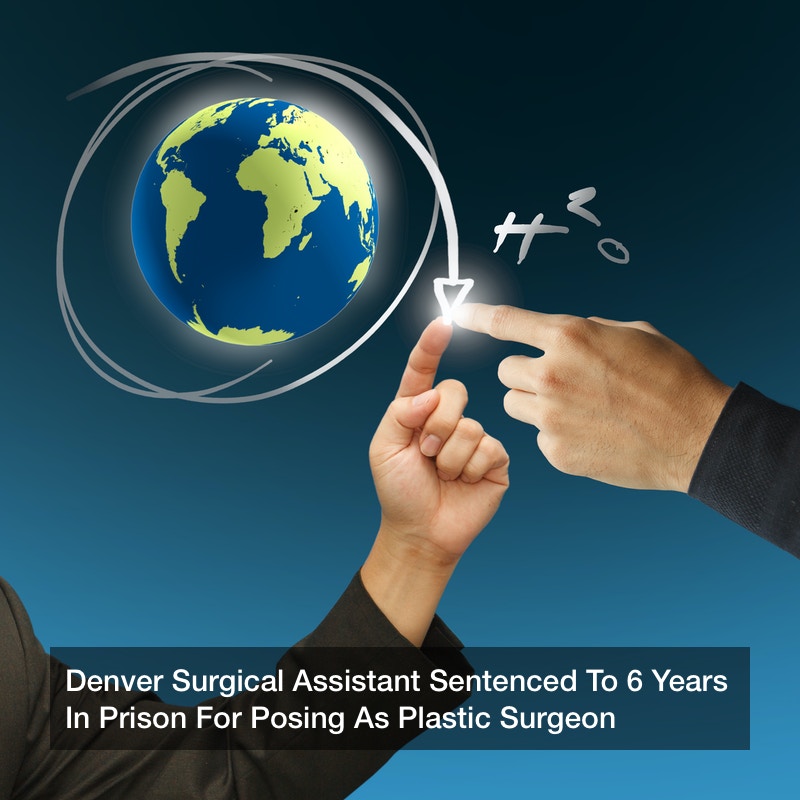 Globally, beauty and personal care is a $400 billion industry, and it's no secret that cosmetic and aesthetic procedures are becoming increasingly popular for those who want to change their appearance. In fact, cosmetic procedures have increased by 39% over the past five years.
Specifically, laser hair removal has become popular in the social media era, with more than 1 million treatments performed in the U.S. last year alone, according to the American Society for Aesthetic Plastic Surgery.
However, a recent case involving a Denver "plastic surgeon" stresses the importance of doing vigilant research before going under the knife.
Carlos Hernandez Fernandez is a 37-year-old surgical assistant from Denver who openly posed as a certified plastic surgeon. He had reportedly been performing procedures such as tummy tucks and face lifts at the Hernandez Fernandez clinic since at least January 2015.
In April, Hernandez Fernandez pleaded guilty to second-degree assault, criminal impersonation, and practicing medicine without a license. On June 9 he was sentenced to six years in prison and six years of probation. He will also have to pay more than $189,000 in restitution to his patients turned victims.
Carla Perez, one of the more than 50 victims involved in the case, told CBS Denver that she was unaware that Hernandez Fernandez was not certified until undergoing two nose jobs and a lip injection procedure. Even more disturbing, according to CBS, he commonly worked without giving his patients any form of anesthesia.
"I could feel when he was cutting it open," Perez said. "I was totally bruised, my nose completely dropped, I had no more cartilage, and my septum was completely crooked."
Improperly performed cosmetic procedures are extremely dangerous. They can cause extreme scarring, which is one of the main causes of uneven skin tone. But even worse, they can cause permanent damage and lead to severe infections.
Nomi Garcia, another patient and victim, claims she got sick after undergoing a procedure, but was told by Hernandez Fernandez not to go to the hospital.
"He knew I was ill, after one of the surgeries, and he knew that I could have lost my life and he didn't care," said Garcia.
Prosecutors estimate that the profits made off the victims totaled hundreds of thousands of dollars.
"Breaking bones doing nose jobs, implants, liposuctions, facelifts and scaring them for life, for money," described Joe Morales of the Denver District Attorney's Office, emphasizing both the number and types of procedures performed.
These procedures require incredibly complicated and potentially dangerous cosmetic surgery, and the thought of an unqualified conman performing them should make anyone squeamish.
After pleading guilty, Fernandez made his apologies in court, saying, "It was never my intention to do anything malicious…I wish I went back in time and did the right thing and initially all I wanted to do was benefit them."
For many of the victims, the apology pales in comparison to the potentially permanent damage done to their faces.
"The thing I'm most angry about is that I trusted him as a friend, a doctor," said Perez.