CCU Administrator Agrees To Debate Denver 420 Attorney On Marijuana Impact
2 min read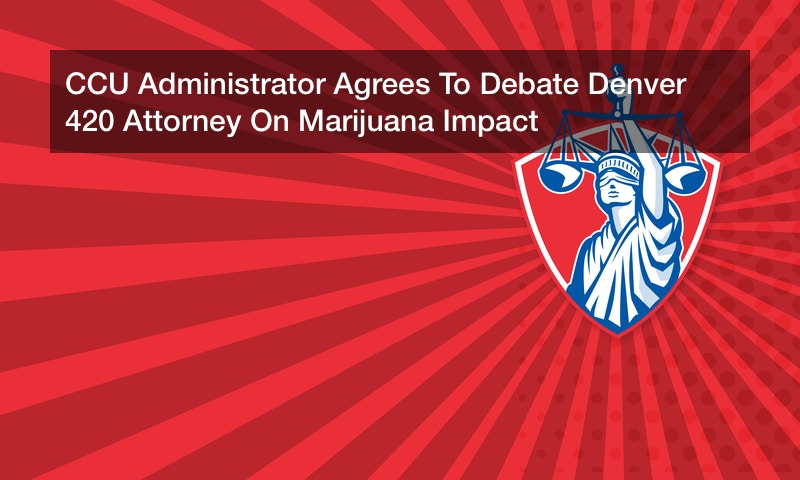 It's no secret that Denver is known for being a very pro-marijuana city, and the Denver 420 Rally is one of the biggest cannabis-related events of the year. However, Jeff Hunt, vice president of public policy for Colorado Christian University and the director of CCU's Centennial Institute, wants to permanently ban the annual rally and created a petition to do so after alleged news stories reported serious damage to the Civic Center, where the rally was held.
The rally's official lawyer, Rob Corry, asked to debate Hunt and says the reports of the damages are untrue, according to Westword.
Over 6 billion copies of the Bible have been printed to date, and the debate will be, as requested by Corry, "on the issue of whether cannabis was created by God and whether cannabis should be permitted in Colorado and in the United States of America." The debate will be held on August 11 of this year.
This certainly isn't the first time marijuana has been viewed in a negative light. Despite the fact that alcohol is now the third leading cause of the global burden of disease and injury, many still view cannabis as a bigger threat. In fact, countless marijuana businesses are continually denied banking services from Colorado's share of the 5,338 U.S. commercial banks.
"The lack of access to banking services for marijuana businesses is a key issue in Colorado," said Michael Bennet, Democrat U.S. Senator in Colorado.
On top of that, marijuana burglaries are on the rise — nearly 60% of all burglaries committed involved some degree of forcible entry, and according to KDVR, marijuana businesses have become a larger target for burglars as well.
"I want to say that we've been burglarized, but really it's turned into vandalism, heavy vandalism," said Amy Andrle, operator of L'Eagle Cannabis Gallery, which has been robbed three times in the past year and a half.
Ultimately, the debate will surely spread knowledge and information to those who may still have doubts about marijuana as a medicine. Both Hunt and Corry are looking forward to the August attorney debate.
"We accept Mr. Corry's challenge to debate," Hunt wrote to Corry. "Colorado Christian University will host a summit on the impacts of marijuana in Colorado on August 11, 2017. This Summit, held at Colorado Christian University, is a perfect venue for the debate. We look forward to Mr. Corry's response."