Opioid Crisis Causes Severe Shortage in Available Foster Care Families
3 min read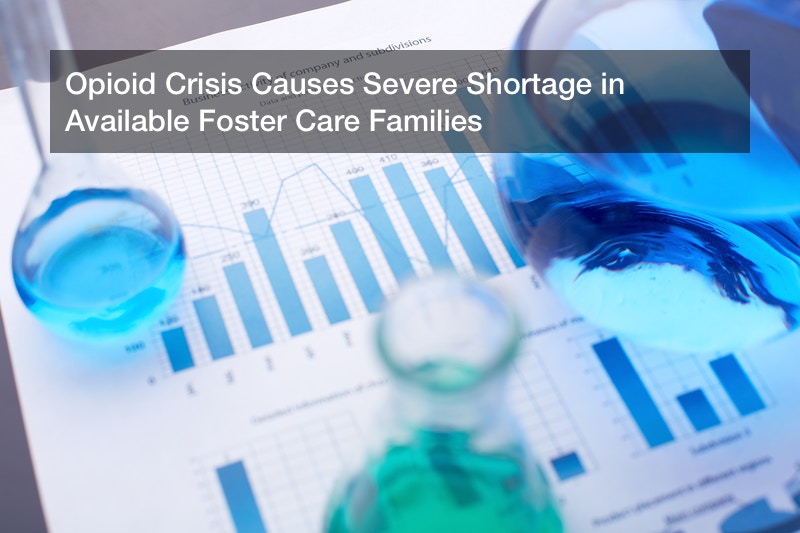 Parenting in the United States is changing. Fewer than one-third of all children today have a full-time, stay-at-home parent, and more and more children are being taken away from their parents every day.
Why? The opioid crisis.
All across the nation the opioid epidemic has been growing, causing a staggering amount of fatalities, heroin overdoses, and crime. Families of all demographics and economic classes have suffered, and even young children are being affected.
That's because kids are being removed from their families due to opioid addiction and placed into the foster care system. In 2015, 85,937 children were placed in foster care due to addiction in their families, ChildrensRights.org reports. According to the Associated Press, drug use is now the second-leading cause of children being removed from their parents or guardians. In Colorado, social workers are reporting the same disturbing trend.
For perspective, children placed in foster care due to parental drug use represented 20% of the 428,000 foster children throughout the country in 2015. However, according to a 2016 report by the Adoption and Foster Care Analysis and Reporting System, that number could be as high as 32%. And because this number is rising year after year, the U.S. Health Resources and Services Administration (HRSA) believes that the foster care system is ill-equipped to handle the influx of children in desperate need of safe, drug-free homes.
In HRSA's July 2016 policy brief titled "Families in Crisis," the organization reported that the National Advisory Committee on Rural Health and Health Services is especially worried about their lack of resources, according to ABC News. The policy brief reads:
"[The National Advisory Committee on Rural Health and Health Services] is concerned that the opioid crisis could exacerbate child abuse and neglect given that we're seeing a link nationally. State child welfare systems have reported that they are experiencing an increase in families coming to their attention with substance use problems impacting their ability to safely parent."
Addiction is splitting up families all over the nation, and one Florida police officer believes it is due to the low street price of heroin and powerful synthetic opioids like Fentanyl.
Capt. Todd Shear of the Manatee County Sheriff's Office explains to ABC News that opioids and heroin are cheaper and easier to buy than ever before.
"Synthetic opioids have now driven the cost of heroin down," he said. "A hit of heroin typically goes for approximately $15 on the streets. An opioid pill goes for $30 plus."
For many heroin users, opioid addiction starts off with common prescription painkillers. In fact, a full 80% of heroin addicts report that their addiction started with misusing prescription painkillers.
As a result of the heroin epidemic, there are now more children going into foster care than there are families to accept them. While there is a lack of evidence as to why there is such a lack of families, social workers across the country believe it is because the system pays very little, requires an extensive background check, and some families are simply not equipped to care for children who experienced trauma at home. Child therapy experts report that about 50% of mental health issues will develop before age 14, including anxiety, eating disorders, and depression.
"Fifteen years ago you would've seen probably about 60% physical abuse and about 20% drug abuse," Lee Hodge, who manages the intake of children and teens for the Department of Social Services in Pueblo, Colorado, said to the Associated Press. "Well now that's flipped. We've seen where children are wandering around and the parents, frankly, are inside sleeping or are inside high on drugs when they have a 3 or a 5-year old wandering the neighborhood."
There is a light at the end of the tunnel for the opioid crisis, though. As Jamie Kent of Yogadownload.com puts it: "One wellness trend I'm very excited about is a shift from doctors prescribing pills to treat every ailment and instead prescribing mindfulness to treat everything from pain, loneliness, depression, anxiety, and burnout."