Amazon Releases Same Day Shipping Service in Denver
2 min read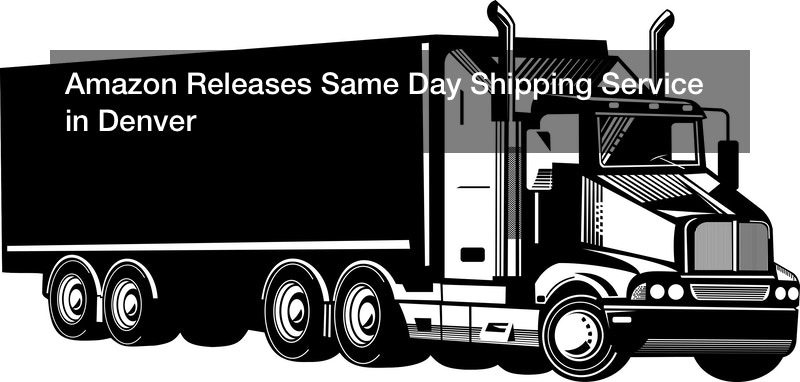 The online consumer market can be a tricky thing as there is a consistent struggle to get customers intrigued and ready to put their wallets to good use. It can be quite competitive, and a full 44% of online shoppers will actually leave a website if it lacks important contact information such as location and a phone number.
However, it is not like this for every online retailer. Some massive consumer giants like Amazon have continuously come up with unique buying options and perks for return shoppers. Amazon has become known for offering a specialized shipping service that, for a small fee, allows a member to enroll in Amazon Prime to receive expedited two-day shipping for all orders.
Amazon Prime has made millions of customers happy over the past few years, but Amazon isn't done yet. They are pushing the envelope farther with their delivery services and are launching a one-hour delivery program in Denver, effective immediately.
Called "Prime Now," this delivery service drives home the idea of instant gratification. Exclusively available for Amazon Prime members in Denver, this same-day service will bring thousands of items to doorsteps in the blink of an eye. Two-hour shipping is available for free for existing Amazon Prime members, and one-hour shipping for an additional $7.99.
While Amazon hasn't released their reasonings for choosing Denver, some believe it could be due to the fact they are in the process of creating a large fulfillment center in Thorton. There are plans to staff both humans and robots at this facility and will partner with Sprouts Farmers Market to use these helpers and get groceries delivered to the Denver area within a few hours.
Prime Now isn't the first perk for Denver Amazon shoppers. Back in May, Amazon introduced same-day grocery delivery across Denver via the AmazonFresh program. This service is $14.99 in addition to the annual Amazon Prime service fee.