Denver Solar Energy Jobs Incentive Comes Just When It Becomes the Cheapest
2 min read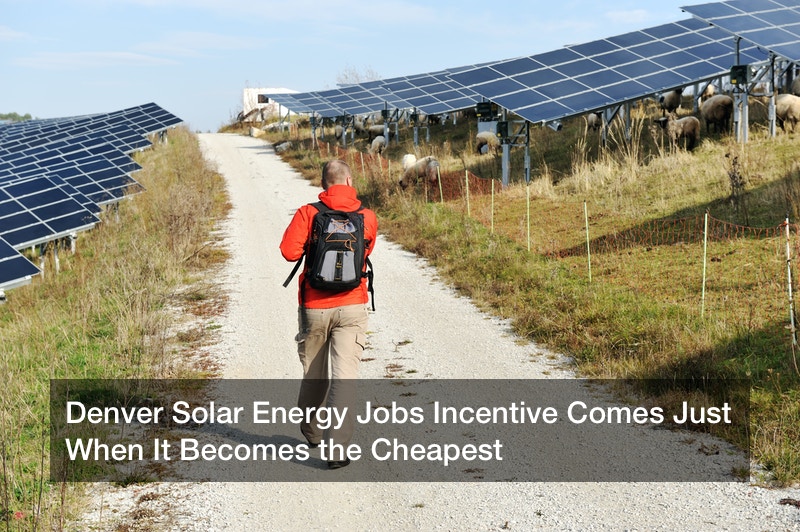 In Colorado, a new program is underway to give jobs back to people who lost them in the coal, oil or gas industry. The program is designed to teach them the skills they need to install solar panels.
A company based in Paonia on the Western Slope has been granted $400,000 by the Colorado Department of Labor and Employment to help workers from energy sectors that are in decline. The program hopes to train around 350 people in the solar industry.
This program might be coming at the perfect time, too. Not only can installing solar panels save an average of $84 per month on your electricity bill, but solar energy prices have recently hit an all-time low, according to a pair of studies from Lawrence Berkeley National Laboratory and the U.S. Department of Energy facility at the University of California. This means that more people in both the commercial and residential sectors will be more likely to invest in solar energy solutions.
According to the studies, the cost of an installed residential system dropped five percent year-over-year, and large utility-scale solar systems dropped 12% year-over-year.
And this drop in price officially constitutes a trend, according to Galen Barbose of Lawrence Berkeley Lab's Electricity Markets and Policy Group, who said: "this marked the sixth consecutive year of significant price reductions for distributed (photovoltaic) systems in the U.S.."
The report credits some of the price drops to decreased marketing and customer acquisition costs, more efficient regulations, and lower installation labor. This growing field will certainly need more labor as it continues to expand out from the traditional solar markets of the South West and California.