Denver Residents Find Notes Addressed to Flint Residents in Lead Test Kits
2 min read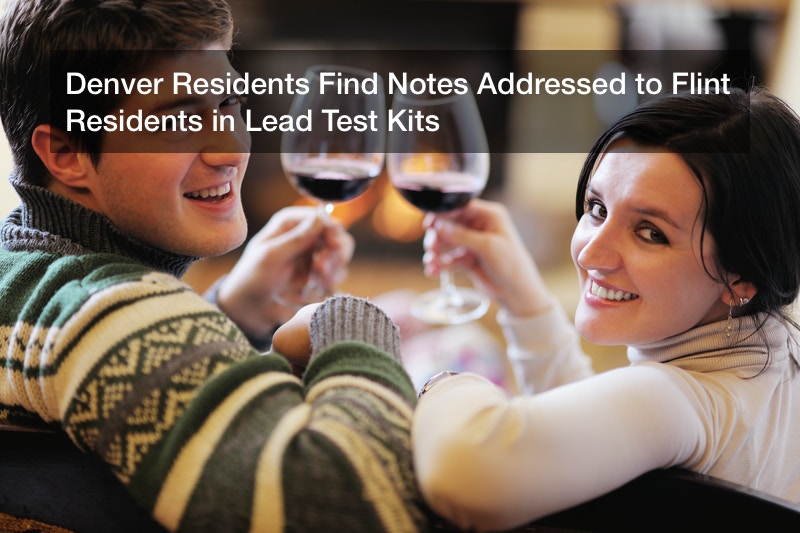 Notes for Flint, Michigan residents were found in Denver home water testing kits, leaving some residents confused.
As the city steps up its efforts to remove lead pipes in some neighborhoods, many residents received home testing kits that they assumed were meant for Flint.
Flint has been in a perpetual water crisis since April 2014, when the city changed its water supply from the Detroit River and Lake Huron, to the Flint River. Despite older, lead pipes still carrying the city's drinking water, the Detroit Water and Sewerage Department was able to filter the water effectively to remove the toxins and provide acceptable drinking water. After switching the water source, officials failed to apply corrosion inhibitors to the river, allowing lead particles to run through the river and into the city's water supply.
Between 6,000 and 12,000 Flint children have suffered from lead exposure, which can cause a variety of developmental problems in children, including learning disabilities, lowered IQ, hearing loss, behavioral problems, as well as other issues. Lead exposure is responsible for an estimated 600,000 cases of intellectual disabilities annually.
The Senate has recently approved $270 million in aid for Flint, in order to combat the effects of lead-contaminated water. If the proposal passes through the House as well, the aid will be available immediately. The money would be used to subsidize water infrastructure projects, like new pipes and filter systems, as well as increase the standards of drinking water in disadvantaged neighborhoods.
ZeroWater, the company that issued the water testing kits in Denver, has responded to questions regarding the note to Flint residents by saying that it was easier to include the note in every kit, considering that most of them were going to the Michigan city. It does not mean that each kit was specifically meant to go there.
The company said that they have stopped including the notes in their test kits, but some leftover kits with notes may still be in circulation. ZeroWater is one of two filter manufacturers that are providing test kits to the area, according to Denver Water.