Fatal Traffic Accidents Experiencing a Spike in Colorado
2 min read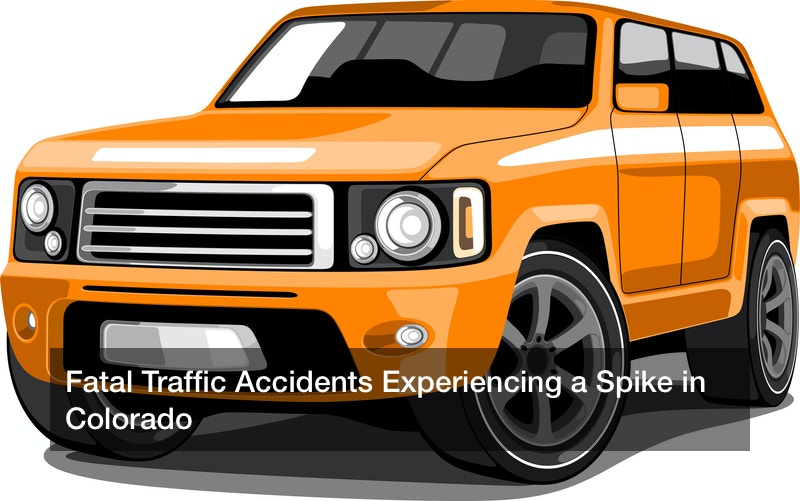 Approximately 63% of people will be involved in a drunk driving accident sometime in their lives, but new data shows that many of those fatal accidents could be happening in Colorado — though comparatively, in 2017, the Ohio State Highway Patrol reported 379 fatal crashes related to operating a vehicle while impaired.
In fact, the number of deaths resulting from traffic accidents has been on the rise across the country.
The spike in fatal accidents has been present for the past few years, and some attribute it to a growing population in the state.
However, data from the last decade reveals that during other times of population growth, fatal traffic accidents actually decreased or remained relatively static.
Instead, research shows that the vast majority of traffic accidents that have occurred in the last few years are the result of distracted driving.
"94 percent of traffic crashes are related to bad behavior on the driver's part. Whether it be speeding or driving distracted or driving drunk, or failing to wear a seat belt," said Sam Cole with the Colorado Department of Transportation.
In fact, one alleged fatal hit and run driver may have been intoxicated at the time of his crash.
Authorities reported that the crash involved four vehicles and that one woman was killed in the accident.
After receiving a medical call about a person swimming in the lake at City Park, police arrested the suspect.
The suspect, Tyler White, has admitted to smoking marijuana a few hours before driving, but claims he wasn't high when he stepped into his car on the night of the crash.
White reported going 90 MPH on the road where the crash occurred. The speed limit there is 35 MPH.
Police have stated that toxicology reports will now be a part of their ongoing investigation.
White says he never meant to kill anybody and has since asked for forgiveness for his actions.
"I just hope that the family forgives me and I'm sorry about this," says White.
Police believe that White walked to the lake or that he was picked up by another driver. They've asked anyone who may have picked up White to contact them with information.
Fatal traffic accidents this year number 462, whereas there were 444 at this time last year.
Officers are urging drivers to stay off of their phones, drive sober, and keep their eyes on the road and on the cars around them.