Tech Companies Play Beer Pong for Charity at Denver's Startup Games
2 min read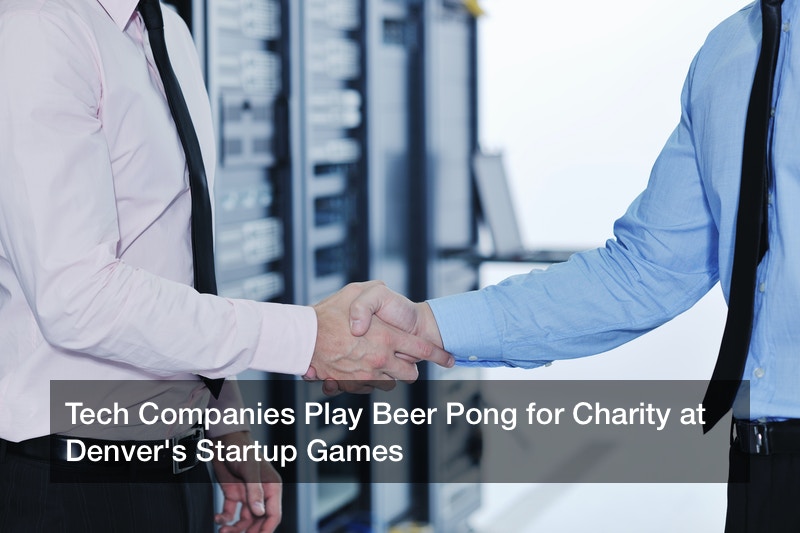 Information Technology (IT) is a wide and varied field, encompassing hundreds of different kinds of jobs related to various sectors of the technology industry. Metro Denver is becoming a hub for tech startups, ranking eighth for its concentration of computer and mathematics jobs in the entire country. In fact, tech jobs account for 46 out of every 1,000 jobs in Denver.
This past Saturday, October 15, Denver held the city's inaugural Startup Games at the Glitter Dome in the River North Arts District. This Olympic-style competition pitted seven Denver-based tech companies against each other, with the victor donating the winnings to a local charity of their choosing.
Participating companies included HomeAdvisor, Blinker, Circle Graphics, Sphero, Ibotta, ReadyTalk, and ReturnPath.
Ibotta, a cash-back shopping app, took home the gold and donated a total of $7,000 to Judi's House, an organization that counsels children who have recently lost a parent. The donation will go towards comprehensive grief counseling for six children next year.
Though Ibotta was declared the overall victor, they did not sweep the games. HomeAdvisor, a company that connects homeowners to home-service contractors, won in ping pong. Blinker, a car-purchasing app, came first in the beer pong competition and the giant Jenga competition. Other games included a bean bag toss, foosball, giant Connect 4, trivia, and flip cup.
The Startup Games began in Austin, Texas as a friendly rivalry between CEOs and has grown into a national movement and source of inspiration for startup communities across the United States. The events have so far raised approximately $1 million for local charities.
The greatest donation came from the company uShip during the 2016 Austin Startup Games, which gave $20,000 to Communities in Schools after coming in first place.
The Startup Games are reportedly coming to Atlanta, Georgia in January 2017.