Denver Public Library Now Lending High Speed Internet to Patrons
2 min read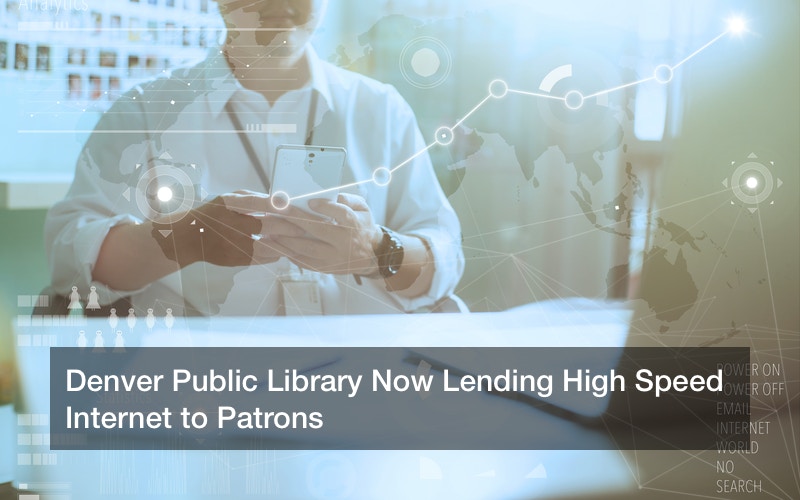 Approximately 93% of online experiences begin with a search engine, but thanks to a new pilot program at the Denver Public Library, more families will have access to high-speed Internet in certain areas of Colorado.
Checking out books, CDs, and even DVDs from the library is easy, even normal. However, some families will now be able to take home free WiFi.
The new pilot program rolled out earlier last week and focuses on low-income, high-need areas in Denver, including West Colfax, Villa Park, Sun Valley, Lincoln Park, Barnum, Valverde, Westwood, and Athmar Park.
Five different library locations will now be able to rent out WiFi hotspots in their Montbello, Athmar Park, Barnum, Gonzales and Hadley branches.
The free, unlimited high-speed WiFi hotspots are available to patrons like any book or movie would be. They can be rented out for a period of three weeks at a time.
Currently, there are 50 hotspots available across the five different libraries.
"When you get the kit it has everything you need so when you get home you can easily and quickly on to the internet," said Denver Public Library spokesman Chris Henning.
Officials say that Internet is no longer a luxury, and hope that this program will be able to incite a change in the way people are thinking about Internet ownership.
For one Denver woman, the Library's program could very well change her life for the better.
Jeannine Sedlacek has traveled to the library for Internet for years. But a lifelong battle with rheumatoid arthritis has made her bus trips to the library downright arduous.
"The only way I can get around is by bus," she said.
Now, though, she won't have to struggle as frequently to get around because she'll be able to access the things she needs right from home.
Sedlacek reports that the hotspots are already making a huge difference in her life.
"It's going to allow me to get on the internet at home and follow my church, Skype my dear friend who moved to Michigan and not have to bundle up and come to the library," she said.
Although Colorado has a high rate of computer and Internet owners, it's inevitable that some people are getting left behind. The Public Library aims to change that.
"If you're on a fixed income, if you lost a job or had to make cuts to a budget so you may not have that ability to make those searches from home," said James Vallejos with the Denver Public Library.