Denver Food Deserts Prioritizing Childhood Nutrition Education With Help Of Community Gardens
3 min read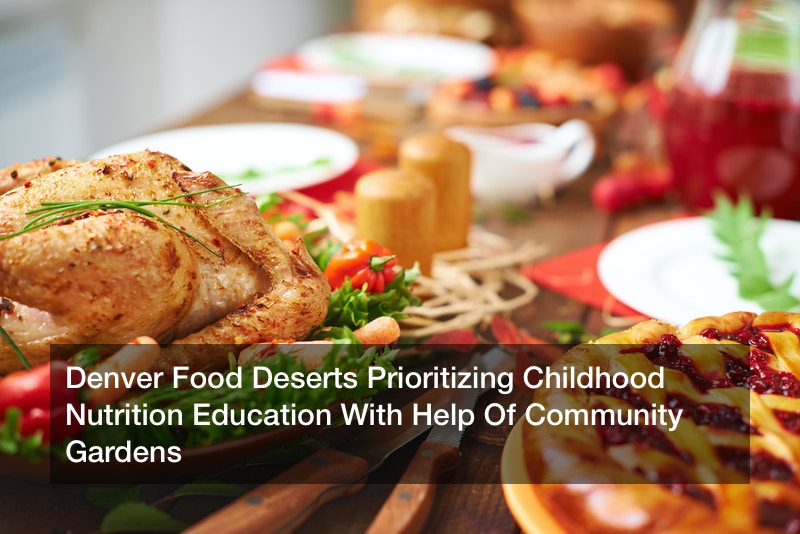 In 2014, 35% of all households in America, or 42 million households, were growing food at home or in a community garden, up 17% in five years. Three years later, community gardening efforts are still on the rise, and one childcare center in northeast Denver is educating children at a young age about the importance of gardening and healthy eating, according to The Denver Post.
Clayton Early Learning has a group of toddlers at its Educare Denver preschool. Every weekday, the faculty takes the children outdoors to learn about plants, gardening, and most of all, healthy eating. The children are quickly learning to recognize names, textures, tastes, and scents of all sorts of crops.
"We're looking at ways to improve children's lives holistically, through academic, emotional and social support," said Rebecca Soden, Clayton Early Learning chief program officer. "All of the research shows that nutrition in early childhood is the foundation for the rest of a child's life. It's central to their whole development."
Soden has a point: Children should be consuming at least one and a half to two servings of fruit a day and two to two and a half cups of vegetables in addition to between 0.5 and 0.7 grams of protein per pound of body weight. But the fact that nearly a third of Denver children between the ages of two and 14 are overweight means that these guidelines clearly aren't being met.
The neighborhood of Clayton is considered a 'food desert', and it's just one of thousands of communities where nutrition is treated as less than a priority.
It also doesn't help that many Clayton residents are struggling with poverty, and more than 80% of family incomes are below the federal poverty level. Like many families in poverty, they are forced to rely on cheap, convenient options. For many poor kids in Clayton, healthy food simply isn't obtainable.
According to Clayton Early administrators, less than 13% of the program's children between the ages of two and five are overweight.
According to Zoe Davis, Clinical Nutritionist & Integrative Health Counselor at Amen Clinics, a person's diet affects far more than their physical health. She says, "The myriad connections between gut health and brain health are offering new hope for patients with chronic mental health conditions as well as digestive health issues. This is a powerful area of focus in my practice of psychiatric nutrition, and provides a new layer of scientific understanding to mind-body medicine."
The Educare community garden gives low-income families the opportunity to supplement their food sources, and parents can also pick up canned and dry foods at local food banks. Staff members say these two factors often inspire parents to start their own gardens.
Much of the produce collected from the garden does stay on campus, however. Gregory Shain, Clayton's full-time chef for 12 years, works hard to accommodate food allergies and tolerance restrictions. The kitchen also prepares its own baby food.
Shain has worked in more than 35 kitchens in coffee shops, ranches, cruise ships, country clubs, and more. He finds great satisfaction preparing fresh meals for the children of the Educare program.
"This isn't just a job," he said. "It's something I really want to do. I love being here."
The school provides daily meals to each child between the ages of six weeks and five years. Shain makes it a priority to gain feedback and continue to hone his craft. Kristen Wilford, Clayton's health and disabilities specialist, feels as though consistent involvement is the essential key to instilling good eating habits in children.
"Parents say to us all the time, 'Good luck getting my kid to eat vegetables.' But when they grow something of their own, they're sold. It's because they were involved in the growing process. They can take pride in their work."