Denver Cracks Top-10 List of Most Energy Efficient U.S. Cities
3 min read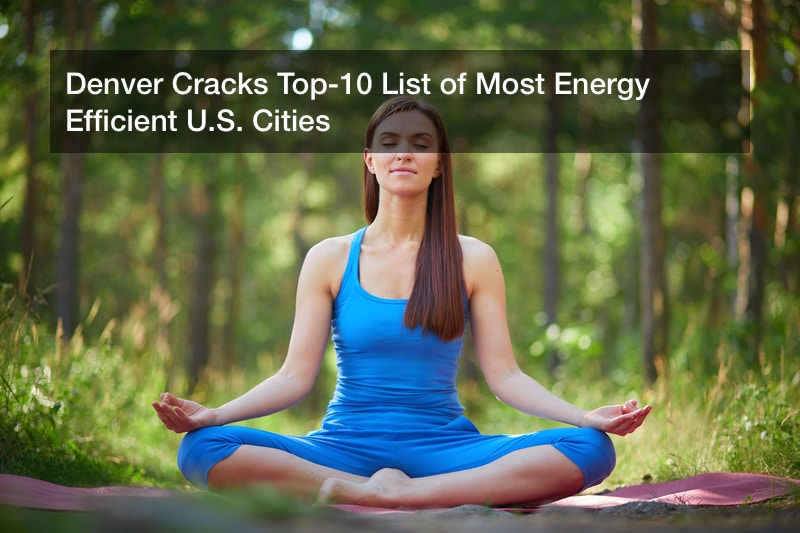 The average American home consumes roughly 40% less natural gas than it did just 40 years ago. Though some areas are certainly more energy conscious than others, Denver has just been named one of the top 10 most efficient cities across the United States.
Trailing only Boston, New York City, Seattle, Los Angeles, Portland, Austin, Chicago, and Washington, D.C., Denver comes in at number eight on the most energy efficient metropolitan areas for the 2016 scorecard.
Not only was Denver in the top 10, but it's one of only 11 other cities that improved its score by at least 10 points. Along with Philadelphia, Austin, Raleigh, Portland, and Pittsburgh, Denver is one of the most-improved cities in terms of energy efficiency.
"Across the nation, cities are taking steps to save energy, and they are creating more economically vibrant and resilient communities in the process," said David Riberio, lead author and senior researcher for the American Council for an Energy-Efficient Economy (ACEEE). "More than half — 32 of the 52 cities — improved their scores from 2015 to 2017, with several making substantial point increases. More cities are requiring building owners to benchmark and report buildings' energy use, updating building energy codes, and setting community-wide goals to save energy and reduce their greenhouse gas emissions. We also see a new set of cities emerging as leaders for energy efficiency, knocking on the door of the top ten."
A large part of improving Denver's energy efficiency has been an increased focus on proper heating, ventilation, and air containing (HVAC) appliances.
For instance, according to Fox 31 Denver, since there has been an increase in noise complaints stemming from HVAC systems, HVAC professionals are working tirelessly to address these issues before anything serious happens or the city loses its top-10 ranking.
The city is, however, on pace to record more than 600 noise complaints from Denver residents this year, which would actually set a record for the fourth consecutive year.
Improper HVAC unit installation can not only result in annoying and loud sounds, but can actually jack up energy bills by up to 30%.
During June, the city warned the residents of an apartment complex on Capitol Hill to have their HVAC systems inspected because too many complaints were stemming from the obnoxiously noisy AC units. In addition, a condominium owner in Denver filed another complaint against a total of 800 Penn Apartments for running the AC units over the legal limit.
The apartment complex is now in charge of complying with the city's HVAC regulations.
Though Denver has to grapple with these HVAC issues, the city is still on its way to another successful and energy efficient year. And it looks like the city has a chance to even crack the top-five next year thanks to an ambitious effort to turn Denver into a carbon-free city.
According to Scientific American, Pena Station Next, located at the last stop of Denver's newly completed rail line, will rely on solar energy, a king-sized lithium-ion battery, and other energy efficiency schemes.
"We expect the project will go beyond net zero carbon," said Matthew Crosby, program manager for the entire project. "At the end of the day, it's all about delivering a sustainable business model."