K9's Receiving Armored Vests Across The Nation
2 min read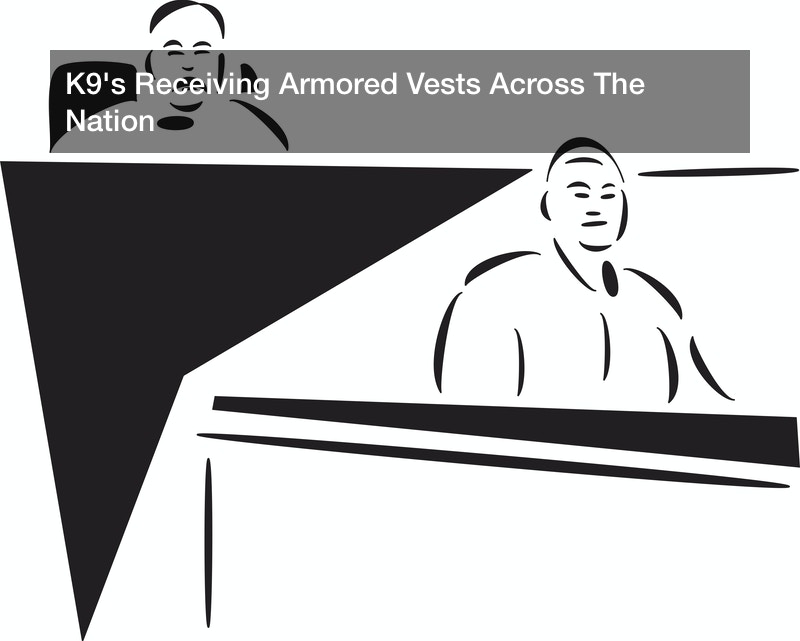 In the last three decades, armored vests have saved the lives of more than 3,000 law enforcement officers, making them an integral part of the modern police officer's gear set. But these vests can save more than just the lives of the humans working to keep us safe — they can also save the lives of man's best friend, too.
And that's exactly what the Greeley, Colorado police department decided recently when they gave a donated armored vest to police dog Rocko. The K9 vest was donated to the police department by a Massachusetts nonprofit organization.
The K9 body armor vest is valued at more than $1,700, and it was designed to protect K9 officers from sharp instruments and blades. Rocko is one of the two police dogs currently in service to the Greeley police department.
Rocko is the oldest and most senior of the two dogs, and thus was allotted the vest first. Cairo, the second, was recently deployed and has only just received his certification as a patrol dog. There have already been talks about getting a vest for the second K9 as well.
This appears to be part of a growing trend amongst police departments, who are showing more interest in getting their K9 partners the protection they need. Recently, another police department in Waterloo, Iowa recieved a vest for their K9 partners from the same nonprofit organization.
The vests were given to K9's Jason, Niko, Baron, and Axe, and each has the same bullet and stab protection offered to Rocko in Greely. The vests are expected to arrive sometime within the next eight to ten weeks time.
These vests are special, however, in that they will be embroidered with the sentiment "In memory of K9 Ty, California City Police Department."
K9 Ty was a police dog that was gravely injured in the apprehension of a suspect, when his back was broken. He later died from complications on the operating table.
The donated vests are part of a program that is open to all dogs actively employed in the U.S. with law enforcement or related fields. They have to be certified and be at least 20 months of age.