Colorado Springs To Host Colorado Classic And Music Festival
2 min read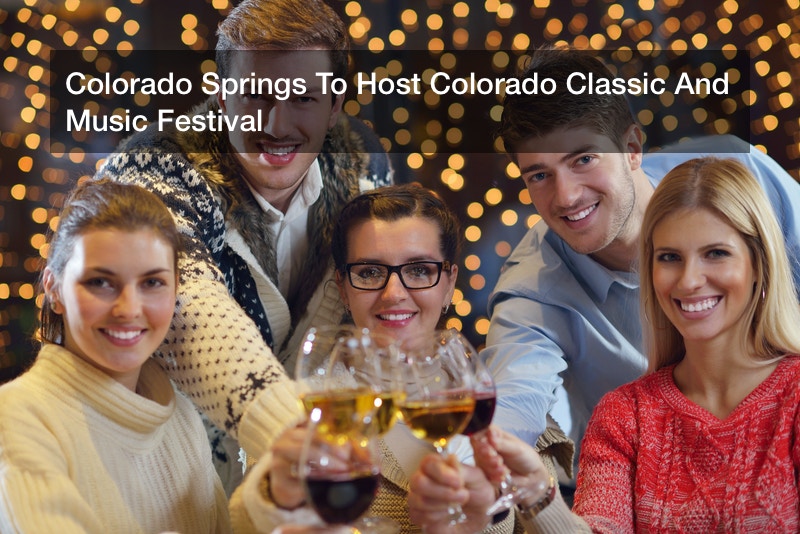 Colorado Springs is renowned among bikers for its Olympic Training Center Velodrome. The enormous structure allows bikers to train on a course with the altitude and thin air of a true outdoor competition, burning up to 260 calories in a single hour. However, beginning August 10, the city will be more than just the host of this incredible training center.

Colorado Springs will be hosting the first stage of the Colorado Classic cycling race's inaugural event. The Classic will begin in downtown Colorado Springs on August 10 with a festival lasting from August 11 to August 13. The last Pro Challenge based in Colorado took place in 2015, making this the first national cycling competition in Colorado in two years, and it's attracting professional attention.

According to the Colorado Springs Independent, professional cyclists from around the world will be attending the event, including Taylor Phinney, Danny Pate, Team Rwanda, and Rigoberto Uran.

Lance Armstrong will also be attending the Colorado race. However, according to the Denver Post, Armstrong will be hosting his "Stages" podcast in a local Denver winery rather than cycling in the race. Organizers of the race chose not to go forward with their marketing partnership with Armstrong due to the risk of losing international sanctioning.

"In light of concerns expressed by USADA, we came to a mutual agreement that it is in the best interest of the Colorado Classic to cancel the marketing partnership with the 'Stages' podcast," said Ben Davis, the Classic's spokesman.

The controversy surrounding Armstrong stems from 2013 when the legendary cyclist admitted to using performance-enhancing drugs, specifically EPO. EPO is often used by athletes to increase their red blood cell count. A higher number of red blood cells increases the amount of oxygen delivered to the muscles and brain, which improves performance.

However, despite Armstrong's loss, the race will continue as planned. The race will begin for both men and women on Tejon Street and head down to Colorado Avenue before reaching the Garden of the Gods. Colorado Springs Independent reports,"The Classic has been sanctioned by Union Cycliste Internationale (UCI) and designated as a 2.HC race, which is as high-ranking as you get outside of World Tour races."

The Classic will begin on Thursday, August 10 with the Festival beginning on August 11 with live music performances by Death Cab for Cutie, Wilco, Saint Motel, and many others.