Denver Family Tossed Out of Rockies Game After Home Run
2 min read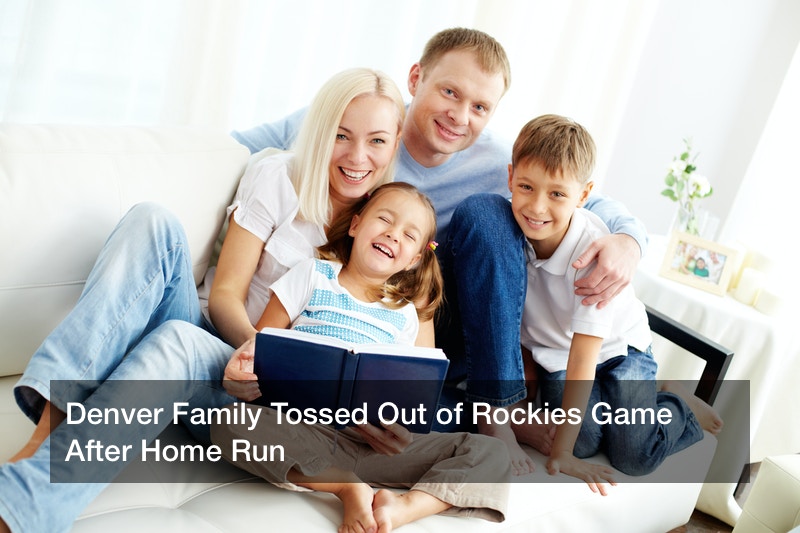 Brandon Sanchez, stepfather of two little boys and a lifelong Rockies fan, brought his family to their first ever Colorado Rockies game, according to Denver news station KDVR. Unfortunately, what should have been a happy day turned into a disappointing event for the whole family.
Once at the game, in the sixth inning, Sanchez did one of the most impressive things in the world in the eyes of two children. He caught a home run ball.
The two boys were ecstatic that their father had caught a home run and were already thinking about how they were going to brag to their friends. But Sanchez had something else in mind.
However, a player on the San Francisco Giants, the opposing team that day, had hit that particular ball. Sanchez didn't appreciate a visiting player hitting a home run in Coors Field, so he grasped the ball, and to the disbelief of his family, threw it back onto the field.
"I threw the ball back just because it was San Francisco's home run," Sanchez said.
Seconds after, Rockies security came over to Sanchez and his family and told them they had to leave.
"And we're like 'What? Just for throwing the ball back out?'" Sanchez said.
The Rockies do make it clear before each game over an announcement by saying, At no time should a foul or home run ball be thrown back on the field. Violators will be subject to ejection.
It's a tradition in some baseball parks to throw opposing player's home run balls back onto the field. Some stadiums punish those who do, and some stadiums ignore it.
Sanchez was upset because his two boys, who had never been to a game before, had to leave in the sixth inning.
"Once security approached the kids, they just started shaking and crying," Sanchez said.
Yet despite the disappointment, an unexpected hero came to the boys' rescue: the dentist.
The average dental practice needs about $500,000 for supplies, equipment, and other dental expenses, but some dental offices have a little bit more to give.
Comfort Dental in Colorado reached out to FOX31 Denver Problem Solvers to get in touch with Sanchez and his family.
Alexa Letts, a representative for Comfort Dental, met with Sanchez and his two stepsons at Coors Field to surprise them with clubhouse section seats right behind the Rockies dugout.
"It's really amazing. They didn't have to do all of this. Comfort Dental stepped out the way and did it for the kids," Sanchez said.
The young boys had no idea another game was in their near future. Now they will be seeing the Rockies play the San Diego Padres on June 11, and they will be able to walk on the field as part of the Junior Starting Lineup team.
"That's what's most important," Sanchez said, "for the kids."