New 'Blaze Pink' Hunting Bill Hopes to Encourage Women to Hunt
2 min read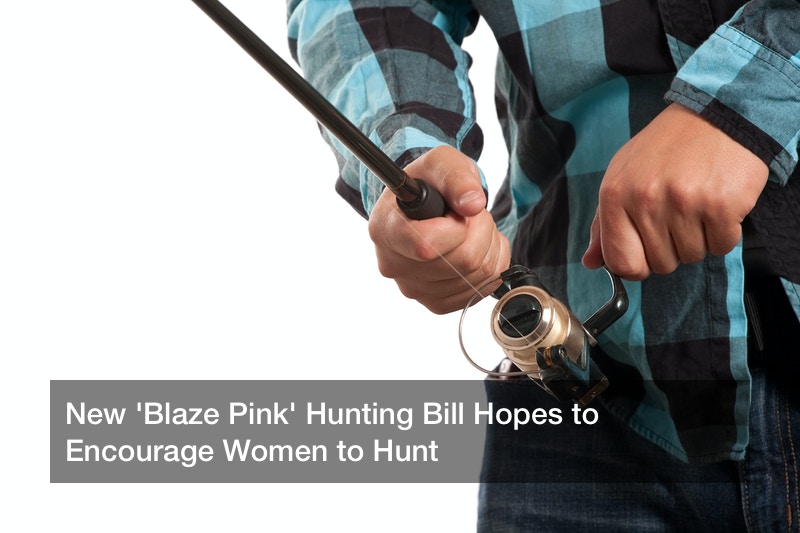 Hunters might soon be covered in bright pink across the country.
KDVR reports that in Denver, Gov. John Hickenlooper is receiving a bill that would allow hunters to wear bright pink with their camouflage apparel. As of right now, the only acceptable and legal color hunters can wear is blaze orange due to safety precautions.
Colorado Sen. Kerry Donovan is sponsoring the new bill, hoping it will encourage more women to join the more than 38 million U.S. citizens who hunt and fish.
"I want to send the message that women belong in hunting," Donovan said.
The Department of Parks and Wildlife agreed with Donovan that fluorescent pink is just as safe and easy to see as blaze orange.
"When I was growing up hunting, I very literally wore the hand-me-downs of my brothers," Donovan said. "There was this clear message that as a young girl, I didn't belong in hunting."
According to the BBC, along with Colorado, there are blaze pink bills being introduced in Minnesota, Louisiana, and New York right now. In Wisconsin, the bill passed and is now a law.
Nick Milroy, the Wisconsin Representative who came up with the idea for blaze pink, has faced criticism for pushing the bill.
"We felt like it was demeaning to us," Sarah Ingle, president of the Women's Hunting and Sporting Association, said. The group believes that the bill is sexist because it suggests women would only hunt if pink was available.
"My response," said Milroy, "is nobody has to wear blaze pink, and everybody can wear blaze pink."
"It will also generate commerce," added Malinda White, the Louisiana Representative who introduced the blaze pink bill in her state. "If it does interest women in some way, and I don't know if it will, there's nothing better than that."
Milroy hopes that this new law will get more women to take part in hunting, which is a sport both dominated by men and facing a decrease in participation.
"The fastest growing segment in new recruits into hunting are females," Milroy said.