First Ever DEA-Approved Medical Marijuana Study to Be Conducted On Veterans With PTSD
2 min read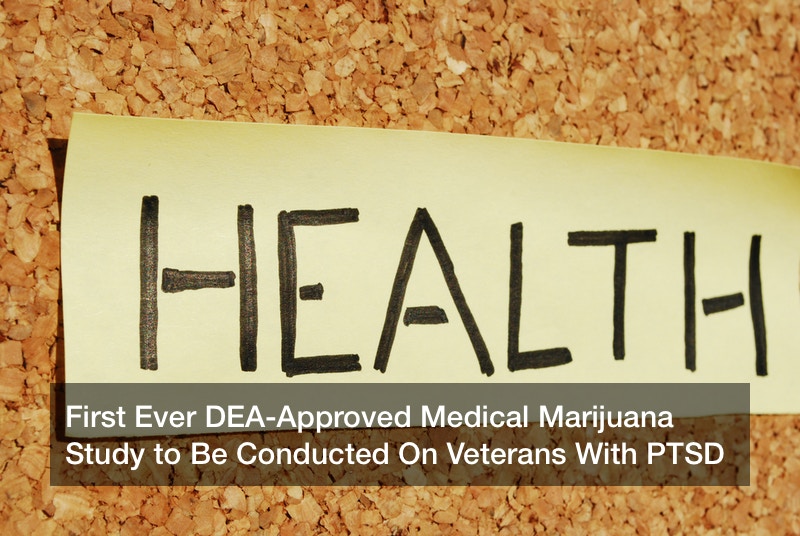 In an industry where antiquated historical precedent is being shattered at an increasingly rapid pace, the latest move by the Drug Enforcement Agency (DEA) regarding medical marijuana may be one of the most potentially significant yet. According to The Denver Post, the DEA recently approved a Colorado-funded study that will test the effects of medical marijuana in relation to treatment for military veterans with post-traumatic stress disorder.
Despite the fact that medical marijuana (and even recreational cannabis in states like Colorado) has been legal in at least 23 states for some time, according to the National Conference of State Legislatures (NCSL), this is the first time in U.S. history that the federal DEA has approved of a raw marijuana and placebo-controlled study.
"Mostly we're just grateful that we get to see science move forward," said Dr. Sue Sisley, one of the study's leaders. "The study needs to happen because these veterans have legitimate questions."
Reportedly, the researchers working on this project have been seeking federal approval for almost a decade. Apparently, the tide has shifted far enough and the climate is such that federal officials feel they can no longer fight what appears to be the inevitable.
The marijuana for the study will come from the federal government's University of Mississippi marijuana farm. At least 76 veterans are expected to take part in the study, which will have them smoking different types, strains, and potencies of cannabis to study the effects.
The state of American veterans mental and physical health has long been a black eye on the U.S. society for some time. Despite having some of the best medical and psychological institutions in the world, suicides have risen to alarming rates, especially among those suffering from PTSD.
"It's about time," said Navy veteran and director of the group Veterans 4 Freedoms John Evans. "It's been a long struggle. She's jumped through a lot of hoops."
Don't expect to see any real results anytime soon, though. Researchers estimate the results likely won't be published until 2019.