Organic Farming Decreases in Colorado; Farmers Remain Hopeful
2 min read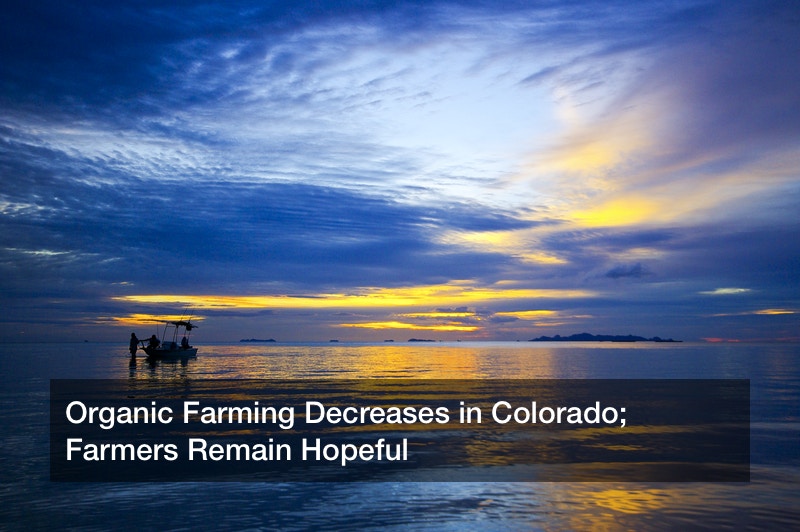 Many Colorado farmers have tried and failed at maintaining a successful organic farm. In just the past five years, there have been more than half a dozen farmers who have failed at organic farming.
These same agricultural issues have affected farmers all over the United States. An agricultural program put in place in 2011 was meant to improve and encourage organic farming all across the country. The program provided about $1 million in farmer education, weed maintenance, lease rate reductions, and organic certification assistance.
The goal of this agricultural policy, as reported by the Denver Post, is to have 20% of agricultural land be organically farmed by the year 2020.
Although some people look at an 80% failure rate as, in fact, a failure, many believe the program has actually been successful.
"Agricultural land is so expensive," said Bob Poley, a farmer of Jay and Spine. "You have to be born into it, marry into it, or lease it from the county," but, Poley continued, "I think this program is one of the most amazing things I've ever heard of."
Colorado has still been seeing some large declines in organic farming, as well as the rest of the country, despite the value of U.S. farming land amounting to nearly $2 trillion dollars in the United States.
In a report by the United States Department of Agriculture, the national organic acreage has declined by nearly 11%. Colorado plays a large role in that, as their organic acreage has declined 34% during that time.
Despite these negative statistics, on Wednesday, the Colorado agriculture industry was celebrated for Ag Day. Governor John Hickenlooper, as reported by Denver CBS, said "Colorado's $40 billion agriculture industry is a top two or three contributor to our state's economy each year."
The governor's high praise resonated with some, but a few Colorado farmers still are not happy with their current farming situation because of the new agricultural program.
"We pay to work," said Adam Ivory, a Colorado farmer. Wyatt Barns, who runs Red Wagon Organic Farms, said of granting land to operators with no farming experience, "They want to grow on two acres, and you just cannot grow enough vegetables on it to make it work."
Still, even with these issues, most area farmers are still supportive of the agriculture program. Jason Condon, of Lafayette's Isabelle Organic Farms, believes a proper balance is needed. "There's reason to be hopeful," Condon said, but "forcing it is an un-organic way of creating an organic system."