Denver Water Main Break Interrupts Businesses For the Third Time In the Last Couple of Years
2 min read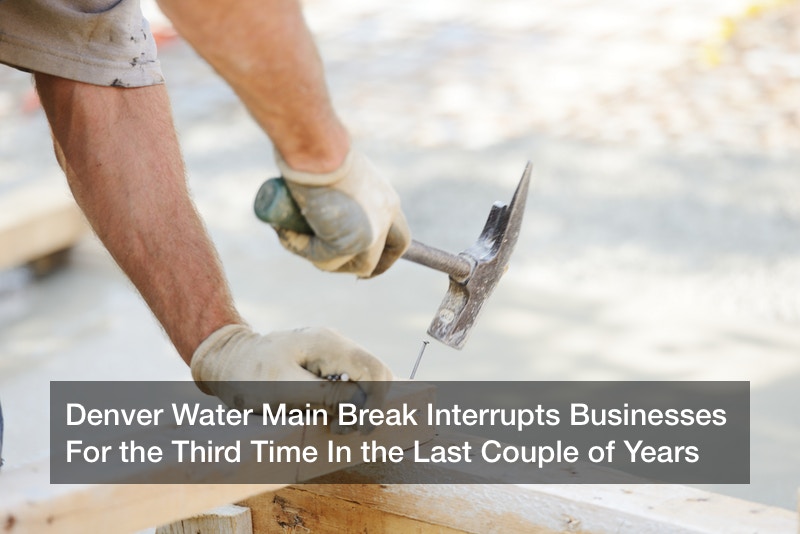 If you are like most people, you probably hardly ever think about the pipes that deliver you potable water every day — until something drastic happens to bring all eyes underground. Every year, there are about 700 water main breaks in the United States, and last week a large one in Denver caused quite a stir.
The break, occurring at East Third Avenue and Holly Street in Denver, flooded the streets, causing it to stay closed through the afternoon rush.
The 12-inch pipe that ruptured was installed in 1950. Denver Water crews shut off the water, and repair crews were called to the scene.
Some business owners were very upset by the lapse in business the water main brought when Holly street was closed between 3rd and 6th Avenues.
Water main breaks occurred once in 2008 and again in 2013 near the same spot. Denver Water says that those breaks were because of bad pipes, and last year work crews replaced an entire section of piping along Holly. Unfortunately, the replacement seems to not have gone quite far enough.
This third flooding has many workers in the area enraged. Max Henke, a Simply More Third Avenue hair salon employee, said, "It's a huge nuisance. I'm not making money for a whole day, I'm here for free because I work on commission."
Denver's frequent breaks may be symptomatic of Colorado's crumbling infrastructure, since Boulder also saw a significant water main break late last month. An 8-inch cast iron water main broke in North Boulder, immediately filling the entire area with water.
Thirteen homes in the neighborhood were damaged, several with flooded basements. Dan Vaumbach, a homeowner, said he was angry that it took the city upwards to an hour to shut off the water.