Mumps Outbreak Hits Denver Metro Area
2 min read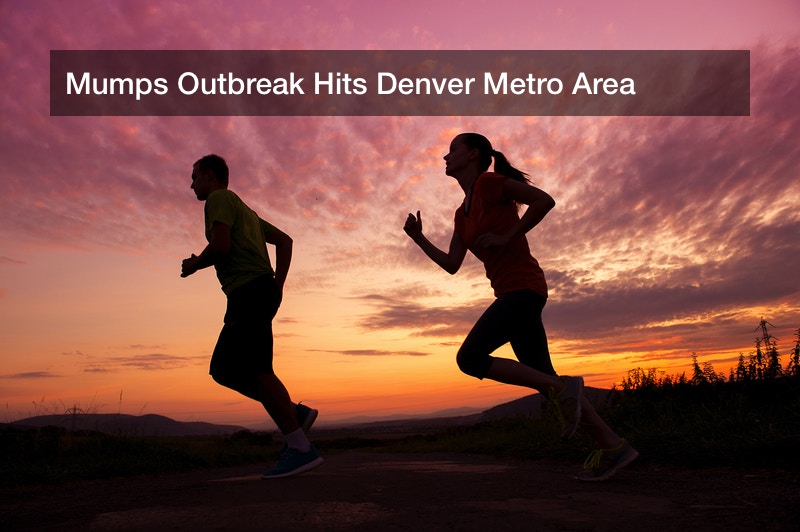 While the MMR (measles mumps rubella) vaccine is one of the most commonly administered vaccines by doctors today, there are still a number of children that are not receiving it. And unfortunately, the effects are staggering.
Throughout 2016, a mumps outbreak stormed a large portion of the country, including Denver, which was issued a warning late last month. The Westminster Fire Department reported that there were at least six confirmed cases of the mumps in Denver and Aurora, and the contagious disease was likely to spread quickly without precautions.
By Feb. 7, the number of cases quadrupled. There are at least 26 cases of the mumps in the state, according to the Colorado Department of Public Health and Environment, with 22 cases belonging within the Denver Metropolitan Area.
"[The mumps] causes swelling of the salivary glands so it causes swelling of your cheeks and jaw. It's a viral infection," said Dr. Rachel Herlihy with Colorado Department of Public Health and Environment.
In addition to the telltale swollen face symptom, those who have been affected by the mumps may experience fever, headache, muscle aches, tiredness, loss of appetite, and swollen and tender salivary glands around the ears. Even if there is no visible swelling, a person can still be contagious during that time. It's very important to pay close attention to symptoms as they come and have them diagnosed immediately since the virus is so contagious even in its early stages.
The Centers for Disease Control and Prevention hasn't seen such a severe, large-scale outbreak since 2006, which was linked in part to the anti-vaccine movement. Many people hold the belief that vaccines can lead to developmental disabilities like autism, though the science behind this claim has been radically disproved.
In reality, vaccines save around 2.5 million lives annually and should be administered to all school-aged children, especially. During the cold winter months, schools become breeding grounds for disease-spreading germs, like those that cause the mumps, and can spread quickly.
There is no cure for the mumps, so the CDC and Colorado Department of Public Health advise all parents to have their children vaccinated against MMR if they have not done so already. Parents should check if they are up to date on their vaccines as well.