Denver Hospital Guard on Leave After Allegedly Beating a Hospital Visitor
2 min read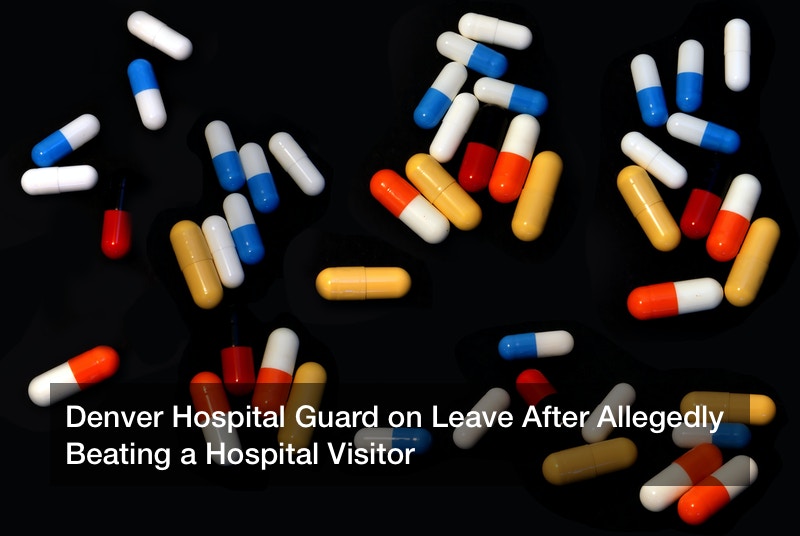 A security guard working at Denver Health Medical Center is now on leave after allegedly assaulting a hospital visitor.
There are approximately 110 million emergency room visits every year, but the injuries generally occur before getting to the hospital. Nick Montez was visiting his brother who was being treated at Denver Health Medical Center when the attack occurred. Montez was told by a hospital guard to wait by the information desk to see his brother when the attack occurred.
Michelle Martinez, Montez's mother, arrived at the hospital shortly after her son. When he stood from his seat to greet her, a hospital guard tackled him, then used a taser on him and beat him with a flashlight.
The guard who was accused of the attack works for a private security company and is currently on leave from the hospital. Denver police are still investigating the matter and released this statement early in the week:
"We are told by HSS, the company we contract with to provide security, that the security guard in question has been placed on leave pending further investigation."
Martinez described the terrifying situation in a Facebook post that has gained a lot of attention since the incident.
"They tazed (sic) him and he fell to the ground they kneeled on his back and continued to taze him. He's screaming, 'My brother's back there, my brother's been shot, I'm trying to get to my brother,'" she said. She added that the sound of the flashlight hitting her son's head echoed through the hallways of the hospital.
Montez explained that he was worried about his mother the whole time.
"I was helpless. My mother came screaming and they put her in a police hold. She's 64 years old," he said.
Montez was admitted to the hospital with non-life threatening injuries to his head and face.
"We take this matter seriously and are currently investigating the events that occurred at our hospital early Saturday morning," said Denver Health spokeswoman Kelli Christensen.
The hospital's internal investigative team is working with the Denver PD in an effort to get to the bottom of the case.