Meet 'Clarke', Denver's New Plastic-Sorting Robot
3 min read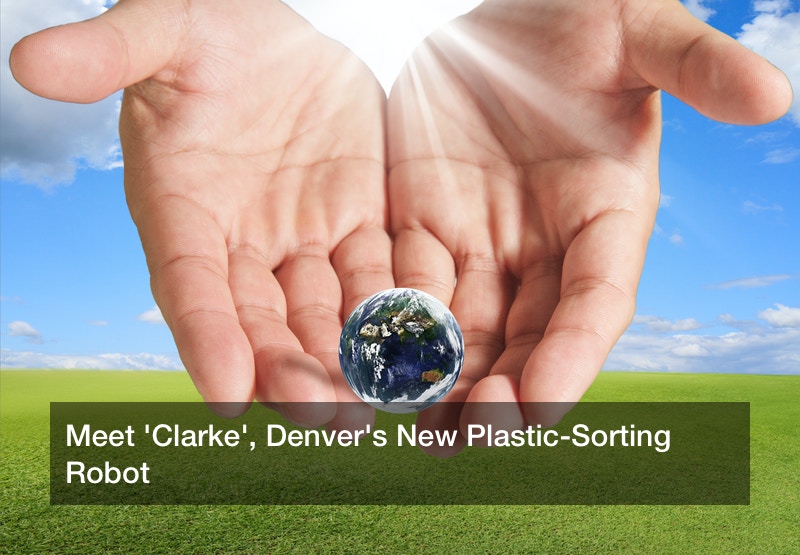 As the global population continues to grow, more and more waste is being produced. At the local level, Denver is combating waste management problems with a little help from a plastic-sorting robot named Clarke.
Invented by local company Autonomous Manipulation and Perception Robotics, or AMP, Clarke is named after sci-fi author Sir Arthur C. Clarke. The company's founder, Matanya Horowitz, thought of using artificial intelligence for sorting recyclables because of the manual labor and high turnover rates in the industry.
"Right now recycling takes a tremendous amount of manual labor. It's a very challenging job; it's very dirty, it smells bad," Horowitz told Boulder Weekly. "There's a lot of materials so you have to concentrate pretty hard…I've never seen a recycling facility without a 'now hiring' sign out front."
While humans are certainly efficient recycling sorters and can typically sort about 40 cartons a minute, human labor is no match for Clarke, who can sort up to 60. He can also handle dangerous materials that humans can't, such as hypodermic needles — all with about 95% accuracy. And since he's a robot, his software can be continually updated to recognize new types of packaging.
"[The robots] have flexibility and the ability to take on new materials naturally without really changing the way the system works," said Horowitz.
Americans create a ridiculous amount of waste — we use 2.5 million plastic bottles every hour. Similarly, plastic bags are only used for an average of 25 minutes, and Americans go through almost 100 billion every year.
Smaller plastic pieces are a particular threat for marine life, such as sea turtles, which have traveled our oceans for the last 100 million years. Experts estimate that 100,000 sea turtles die each year due to plastic-related injuries.
Videos showing the harmful effects of plastics have even gone viral — a heartbreaking YouTube video that shows researchers removing a 4-inch straw from the nose of a sea turtle has gotten millions of views, and there are tons of others like it.
Luckily, Alpine Waste and Recycling plans on creating and innovating more ways to blend the worlds of recycling and robotics. Derric Brown, Carton Council member and director of sustainability for the Carton Council of North America and for Evergreen Packaging, definitely has a bigger plan in mind.
"The technology has widespread implications for carton recycling and the broader recycling industry," he said via email. "It can be adapted to other materials, including those considered hard to sort due to their shape or size or low volume in the recycling stream."
Brent Hildebrand, vice president of recycling at Alpine, agrees.
"If the technology continues to grow like it has over the last year, it will be one of the next important pieces to MRF (material recovery facility) operations, which helps drive those costs which on the supply chain will be passed along to the curbside recycling to make it more cost effective down the road," he said. "It will not only help our MRF but also MRFs across the country."
The waste hierarchy refers to the "3 Rs" reduce, reuse and recycle, which classify waste management strategies according to their desirability in terms of waste minimization.
Now, there's another "R" worth mentioning in the waste management world: robotics.