Community Coming Together To Support Woman Who Lost Home And Health
2 min read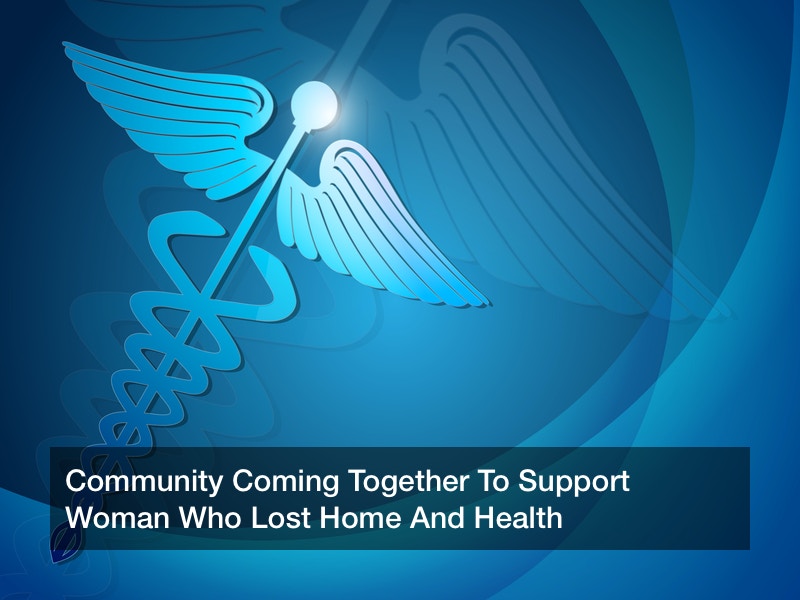 "Where are you going to stay? Where is your next meal going to come from? It just kind of hit, we're actually homeless."
These are the heartbreaking words of 55-year-old grandmother Bobbi Glock who, on top of having her house burn down, was recently and tragically diagnosed with lung cancer.
The fire occurred on April 5, its flames engulfing the home she purchased with her partner, Sam Bartolo.
"It was just devastating standing there eight hours watching your house burn down," she told KDVR.
Unfortunately, Glock is also one of the more than 1.5 billion people worldwide who suffer from chronic pain — specifically, recurring lower back pain — one of the most common types.
Although it's not exactly clear what started the fire, around 20% of house fires are caused by faulty outlets and cords. That may be an underlying reason why 34% of current home buyers are looking to avoid renovations and problems with electricity — the liability is just too severe.
As for the lung cancer, however, medical professionals estimate that Glock has about a year to live — but she plans on sticking around for the long haul.
"I'm going for 30 years, but I'll take 20," she said.
Luckily, Sam works round the clock to care for Bobbi and promises he will always be there for her.
Even though Bobbi is now unable to work or afford rent, the community is coming together in big ways to show their support. The Good Samaritan Medical Center Foundation gave a generous contribution.
According to spokesperson Jan Hubert, the foundation is going to pay two month's rent so Bobbi has a place to call home.
Bobbi's family has also set up an online donation page on GoFundMe.
"Our mother/grandma Bobbie Glock just lost her house in a house fire and everything that went with it. Last week she was just diagnosed with stage 4 terminal cancer," the page says. "The cancer is in her upper and lower spine, lungs, and (possibly) her thyroid. This has caused my mother's back to be in constant pain. As of yesterday June 20th my mom quit her job because it was (too) painful to try and move. She needs help with day to day expenses."
Needless to say, Bobbi is taken aback by the overwhelming support she's received thus far, calling it a "gift from God."
Despite the support, KDVR reports that there is still a "long financial battle ahead." On July 26, there will be a fundraiser to support Bobbi at the Grand Junction farmer's market.
"Please anything helps. Our mom/grandma has never been one to ask for a hand out," Bobbi's family wrote on her GoFundMe donation page. "She's always more than willing to help anyone in need. Please help our wonderful mother/grandmother."