Hurricanes Hits East Coast Hard, Decimates Houses In Wake
3 min read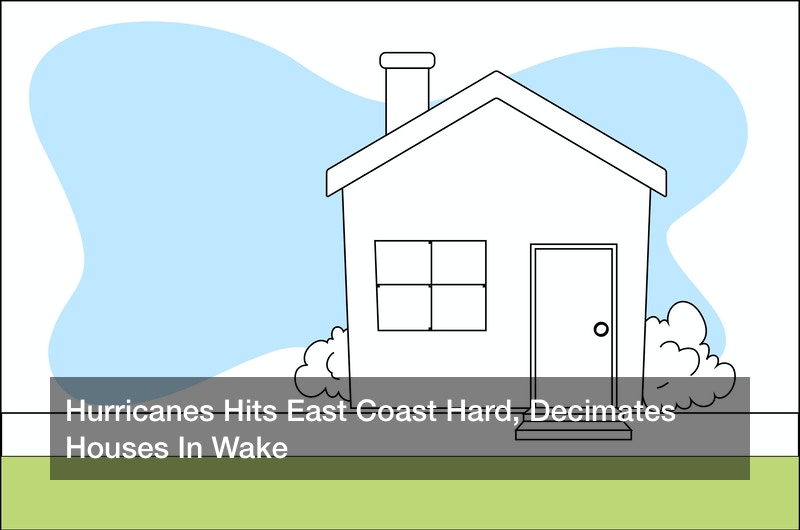 Hurricane Michael has left cities in shambles and two families grieving after hitting the east coast on October 11. At least two deaths are linked to the hurricane with countless houses destroyed in the wake of the Category 4 storm.
Though Hurricane Michael was downgraded to a tropical storm as it pushed inward, the hurricane was still third-most powerful hurricane to ever hit the U.S. coastline in recent history. This makes it very hard for residents to sell their houses.
According to the National Hurricane Center, Michael's strength rivaled a Category 5 hurricane when it hit the Gulf Coast of Florida on October 10, making it the strongest hurricane witnessed in the last 50 years.
Search-and-rescue workers fear the death toll will rise as they sift through thousands of pounds of debris left from the storm. An estimated 900,000 homes throughout Georgia, Florida, Alabama, and the Carolinas were left without power.
Around 92 counties in Georgia alone have declared a state of emergency in the southern end of the state.
"The emergency declaration is effective for seven days and makes all state resources available to local governments and entities within the impacted area of the hurricane," claimed the office of Georgia Governor Nathan Deal.
Georgia is still expected to receive around four to seven inches of rainfall. For the Carolinas, who are still dealing with the aftermath of Hurricane Florence, another nine inches of rain is expected to fall before the damage is done.
"Hurricanes are on everyone's mind – including home buyers. Houses with top of the line windows are selling faster. Investing in good windows is a wise dollar-for-dollar decision, particularly near coastal and retirement areas." — according to Earl White
This could cause more problems for areas already affected by flooding and storm damage. The average roof can collect more than 600 gallons of water from only one inch of rainfall. This could have potentially catastrophic results to the battered east coast.
But some roofs throughout Florida aren't even attached to the house.
As Hurricane Michael swept through the Florida Panhandle, strong winds took roofs, downed power lines, and even knocked over sturdy brick walls.
Even though the roofing industry receives an estimated $46 billion in annual revenue, this number is expected to grow as more families require necessary repairs.
But what's causing such detrimental storms to hit the United States this year.
CNN reports that climate change may be the culprit.
As the climate has warmed over the last few decades, most of the heat — over 90% — is stored in the Ocean, according to the National Oceanographic and Atmospheric Administration (NOAA).
This is causing the temperature of the oceans to increase and result in more atmospheric moisture.
Because of this, NOAA estimates that storms will become stronger and yield more rain. As the sea level rises, this is only expected to get worse.
Even though one tree can remove over 26 pounds of CO2 from the environment, without a decrease in the production of greenhouse gases, no amount of tree planting will help climate change.
Climate Central estimates that the trend of disastrous hurricanes will continue should we fail to reign in greenhouse gas emissions.
So far, the U.S. Coast Guard has managed to rescue upwards of 27 people from their Florida homes. Rescue operations are expected to continue as the extent of damage is assessed.
"It's absolutely horrendous. Catastrophic. There's flooding. Boats on the highway. A house on the highway. Houses that have been there forever are just shattered," said Florida resident, Sally Crown.