Denver To Welcome 3,000 New E-Bikes And Scooters
3 min read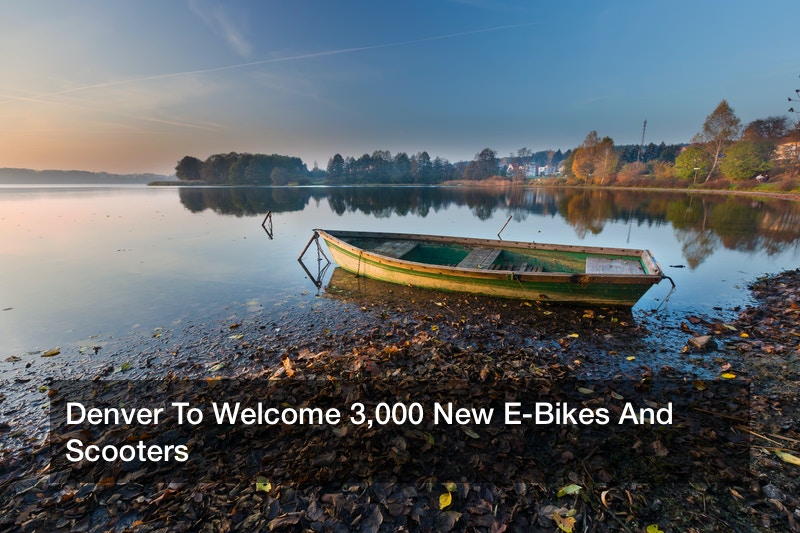 The number of electric bikes and scooters is on the rise in Denver. According to the Denver Business Journal, approximately 2,000 electric scooters and 1,000 electric bikes will soon available to rent in Denver.
This past June, the city passed the Dockless Mobility Pilot Permit Program, which permitted up to 10 firms to operate e-bike fleets. These firms include Razor, Spin, Bird, Lime, Lyft, and the Uber-owned company Jump.
The guidelines of the program require the companies to provide unique identifiers for each electric vehicle. The unique colors and designs of each e-bike are meant to make them easy to identify, but they also work in favor of the companies.
Up to 50% of all customers who enter a business did so because of the company's signage. In the case of e-bikes, the design of the vehicle works as its own marketing and may convince users to choose one vehicle over another company's.
Companies must also maintain insurance and keep the vehicles in designated parking areas. Each licensed company in the city is allowed to have 350 scooters and 500 e-bikes at maximum.
Thus far, both Bird and Lime have 350 scooters on the road. Lyft has currently deployed 50 scooters but plans to scale up to 350 within the next two weeks. Razor also plans to deploy up to 350 scooters within the next few weeks.
Spin is currently operating Aurora, CO and 18 other cities. Although the company is also authorized to operate 350 scooters, it's uncertain whether the company will deploy them all as a newcomer to the Denver e-bike and scooter game.
As for electric bikes, Jump was recently acquired by Uber just last year. The company currently has 250 e-bikes in operation and plans to deploy 250 more by 2019.
The e-bike firm has thus far been a major presence on the streets of Denver. And it may become an even larger force now that Uber announced its plans to provide public charging stations for its e-bikes.
Uber also announced that it would be creating a $10 million sustainable mobility fund. The fund will be created in partnership with SharedStreets, a non-profit digital commons, to create standards around how private transport companies can share data.
Electric bikes and scooters have become more popular in recent years. Globally, there are up to 1 billion bicycles in operation.
Ride-sharing companies like Uber and Lyft, who plans to deploy 500 electric bikes in Denver by March 2019, have begun investing in bikes and scooters to reach customers traveling shorter distances.
In fact, Uber believes that ride-hailing will make up less than 50% of its business by 2028, according to TechCrunch. By using e-bikes and scooters for shorter distance travel, the company enables Uber drivers to make more money by providing longer trips.
"We want to be the Amazon of transportation," said Uber CEO Dara Khosrowshahi in an interview at Disrupt SF. "And hopefully, 10 years from now, no one in the audience is going to own a car."
Millennials are already less likely to own a vehicle or a home than older generations.
In 2017, millennials made up only 34% of homebuyers. This is because millennials either can't afford a home or car, or because millennials simply don't need them.
Yet, those living in urban areas still need to get around, which is why Uber has been investing in multiple e-bike and scooter areas. Earlier this year, Uber invested $335 million in Lime.
"Today, we're at an inflection point: when the private and public sectors need to come together and collaborate on ways to create smarter, safe, and more efficient ways of getting people from A to B," said Khosrowshahi.