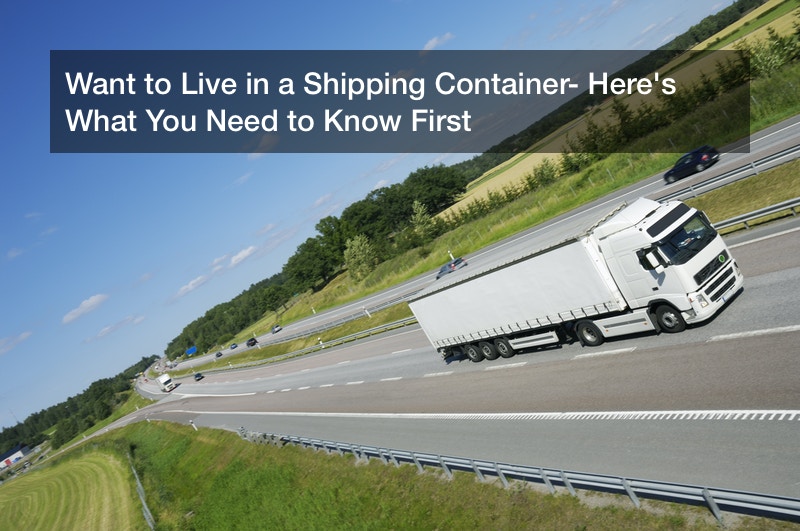 As the cost of living continues to rise, many young adults look for more affordable housing arrangements. When rent and mortgages alike become inaccessible, some creative thinkers look for more affordable DIY lifestyles, like tiny-home living or living in a school bus.
One out-of-the-box housing idea involves literally living in a box. Or, rather, a container. More people than ever are now interested in converting industrial shipping containers into compact, customizable, modern-looking homes.
"We are seeing a shift away from the huge, inefficient, and wasteful dwellings like 3000+ square foot McMansions, and a trend towards smaller, more sustainable, alternative dwellings that use far less energy and require far less upkeep," says Jayme of Gnomad Home.
At first glance, this idea seems all-too-appealing. Shipping containers are pretty cheap and easy to come by: there are 17 million shipping containers currently in global circulation, more than 5 million designated as active, and all containers making about 200 million trips per year.
At eight feet wide, nine feet tall, and 20 or 40 feet long, shipping containers are plenty big enough. They're sturdy, watertight, and someone living in a shipping container is doing the planet a favor by reducing industrial steel waste. Right?
Not necessarily. If you're looking into living in a shipping container, be sure to read the following pros and cons list for a more realistic understanding of what shipping container life entails.
Pros:
AffordabilityShipping containers are fairly affordable. According to OffGridWorld.com, large shipping containers can be found on Craigslist or Ebay for around $2,000. Delivery can also be cheap, especially if you live near the coast, where cargo ships (and their containers) are close at hand.
Weather ResistanceSince shipping containers were designed to withstand exposure to all kinds of elements at sea, their exteriors are well accustomed to the natural environment. "Cor-Ten Steel" material containers withstand rust and corrosion, even when lashed with salt water for years at a time.
Pre-Built OptionsAnother benefit of shipping container living is that other people have perfected the art of container home design. If you're less architecturally savvy, you can find a pre-fabricated home that already has some elements built, including an HVAC unit, plumbing, and other necessities.
Cons:
Not Effective RecyclingUnfortunately, shipping container homes aren't as green as we'd like to think. According to BuildWithRise.com, most containers that are suitable for home transformation are fairly new, and still have many potential years of use on cargo ships. Neither recycling or reusing, building container homes is more akin to repurposing, which is less effective for sustainability.
Costs Depend on Your Skill LevelThough the container itself may only cost a few grand, transforming a steel box into a house can add up quickly. Most containers require new roofs, as well as plumbing, furniture, heat, and other home necessities. Unless you have carpentry and plumbing skills, you'll need to hire help to finish this project, which can quickly eat into your low-cost budget.
Design LimitationsShipping containers are pretty much all long, skinny rectangles. It's not easy to make such a space practical for common furniture designed for squarish rooms. Additionally, adding windows and doors weakens the structure's integrity, making the design a particularly difficult challenge.
Before you buy a shipping container on Ebay, take time to do thorough research. Container homes are great for those with building knowledge and patience, but container limitations could turn your homeowning dreams into a nightmare. Use this pros and cons list to make a realistic DIY home plan.