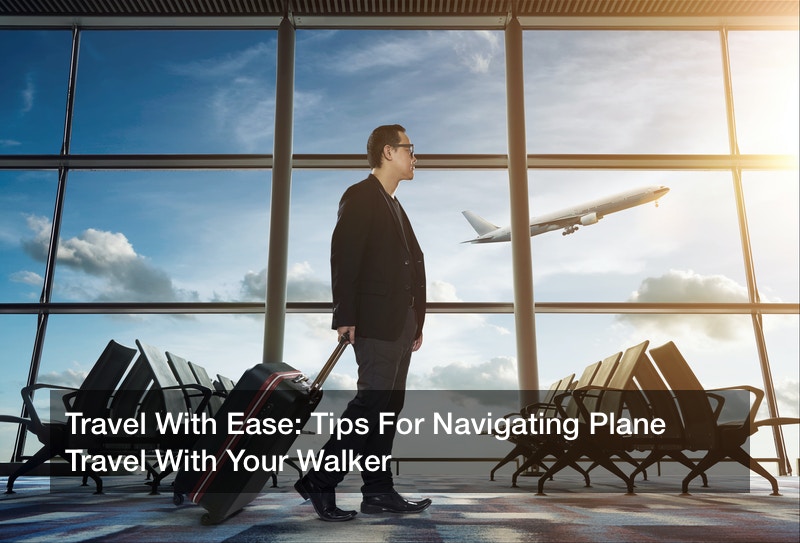 Apart from people who use a wheelchair, there are 11.6 million people who use walkers, canes, or crutches. Despite there being so many people who use these mobility devices in their everyday lives, traveling with the devices can have many obstacles. These tips can help at common airlines to reduce the hassle and get you to your destination with more ease.
Request a Manual Search
If you cannot walk without your walker, the detectors may pose a problem. When you get to the airport's security check, you can request a manual patdown instead. To ensure your full comfort, you can also request a screener of the same gender to perform the patdown.
Consider Where Your Walker Will Go Ahead of Time
Walkers are an item that can be gate checked, so you can use it to get right up to the door of the aircraft if you would like to. It can be checked ahead of time with the rest of your luggage as well if you prefer to make your way through the airport unassisted. According to airlines such as Delta and Southwest, you can also bring your walker onto the aircraft and store it as you would carry-on luggage. As long as the walker fits safely into the overhead compartment or under a seat, flight attendants won't give you a problem. While your walker will have to go through security screening if you plan to bring it on board, it won't count towards your limit of carry-on luggage.
Communicate With The Airline About Your Mobility
One of the most important things to do when traveling is keeping an open line of communication with the airline and its staff. Advise them in advance of your exact mobility limitations, such as if you can ascend stairs, whether you're able to walk any distance on flat surfaces, or if getting into the aircraft's seat will be difficult. By knowing these details, the staff will know the level of assistance you need and be able to prepare in advance. Even if you tell them well in advance, make sure your needs have been documented when you arrive at the airport, and be sure to ask them about the possibility of pre-boarding.
You don't have to sacrifice the joys of travel because of your mobility, or vice-versa. When you plan ahead and communicate well, you will have a trip that is tailored to your needs.