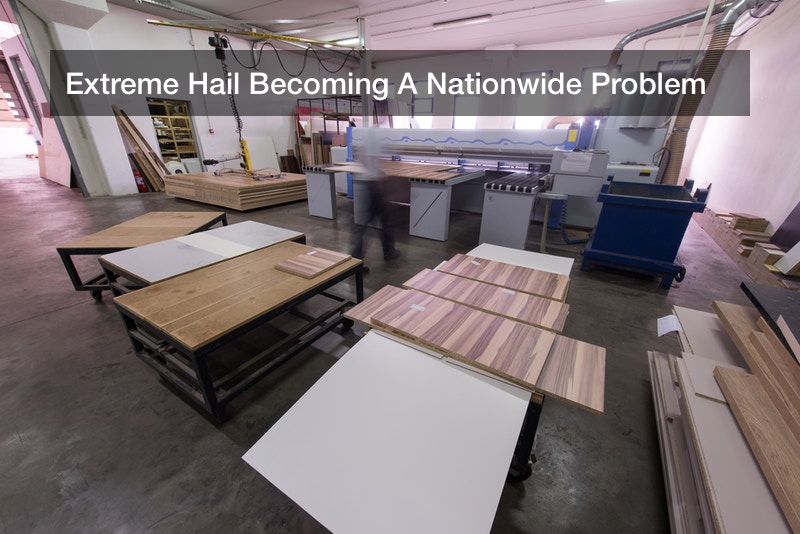 Despite the heat waves sweeping the nation during the summer of 2018, hail is becoming an increasingly dangerous and destructive issue nationwide. It's estimated that around 30% of all insurance premiums paid go toward storm damage like wind and hail in the United States.
Perhaps most notably, some zoo animals died and several people were injured when softball-sized hail fell over the Cheyenne Mountain Zoo on August 6. Zoo patrons shared videos and photos on social media documenting the quiet, eerie awe that was reported as the massive hail fell on the Colorado Springs zoo. An estimated 400 cars sustained damage in the zoo parking lot, which seems to be supported by more damage documentation on social media. Cheyenne Mountain closed the next day for full cleanup and repairs.
Colorado's not the only state sustaining severe hail damage. On August 26, residents of Greensburg, Indiana were shocked by massive, tennis ball-sized hailstones raining down on the suburb's streets and homes. Reports of damage included smashed car windows, holes punched in yards, and even a minor injury in the local Walmart from hail breaking a few overhead skylights.
Mountain states like Colorado and Midwestern states like Indiana are no strangers to hail storms, but has this year been truly unusual? This year has been a particularly active year for hail in Colorado, though not necessarily unprecedented. Still, a debate has sprung up about whether the extreme weather of 2018 can be attributed to climate change effects.
The rising cost of hail damage in the U.S. has been alarming, but meteorologists such as Ian Giammanco theorize that one factor is the growing size and density of homes in American neighborhoods. When homes are larger and closer together, they become a more costly target for hail storms.
Other experts such as climate modeling scientist Andreas Prein point out that a rise in updrafts from climate change may contribute to hail formation in the atmosphere even as overall rising temperatures cause the hail to melt faster.
Regardless of the true causes of this year's strange weather, Coloradans are grateful for how small the number of injuries has been thus far.