Construction Sector Needs to Focus On Hiring Millennials
2 min read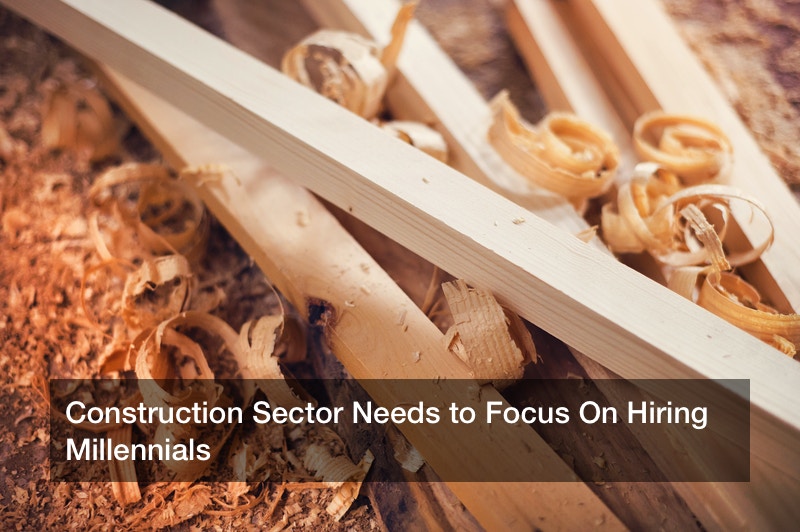 The U.S. construction industry has more than 650,000 employers with over 6 million employees and constructs nearly $1 trillion worth of structures every year. There is always going to be a need for construction. Unfortunately, there might not always be enough construction workers to suffice.
According to the Wall Street Journal, millennials aren't looking for construction jobs like their Gen X and Baby Boomer counterparts. The current share of workers in the construction sector who are 24 years old or younger has declined in 48 states since 2005.
There are currently more than 3 million farmers across the U.S., as well. But as these farmers, construction workers, and other manual laborers near retirement age, there will likely be a significant shortage.
"I'm concerned that, as baby boomers retire, there won't be enough of a workforce of women and men to construct our buildings in the future," said Brent Johnson, President of Ringland-Johnson Construction in Rockford, Illinois. "A lot of the millennials don't know the benefits of construction careers and jobs. It's more than just picking up a hammer or picking up trash. There's a lot of technical work and thought and planning that goes into constructing a building."
Here are five ways employers can encourage more young people to pursue careers in the construction field:
Implement technology into the work environment — Millennials are extremely well versed in technology, more than any generation in history, so it's important to utilize this skill in some way or another. Construction businesses need to find ways to incorporate technology that empowers their blue-collar construction workers rather than replaces them.
Recognize and reward hardworking employees — Construction work from afar seems like a thankless job, and partly because it can be in some instances. The younger generation wants to feel like they are contributing to something greater than themselves, so recognize their handwork, reward them, and show them that there is the potential to evolve into larger roles with executive decision-making responsibility.
Compete for talent — Construction companies and all other businesses looking to succeed in 2018 and beyond need to compete for top-of-the-line talent. This means that organizations need to know what appeals to millennials when it comes to securing a job: competitive compensation packages, training, flexibility, and advancement opportunities.
Emphasize return on investment (ROI) — There are 30 million jobs in the U.S. that pay an average of $55,000 a year that do not require a bachelor's degree. A lot of these jobs are in construction. Here are a few careers and starting salaries that millennials could make a nice living with: welder ($40,00), carpenter ($53,000), electrician ($54,000), boilermaker ($62,000), elevator installer and repairer ($79,000), power plant operator ($80,000).
Offer apprenticeship programs — Since the majority of young people haven't had to perform very many construction-related tasks throughout their lives, they probably don't possess the necessary skills. So it's important that they can actually learn these skills early on in order for them to have a successful career in the construction sector.