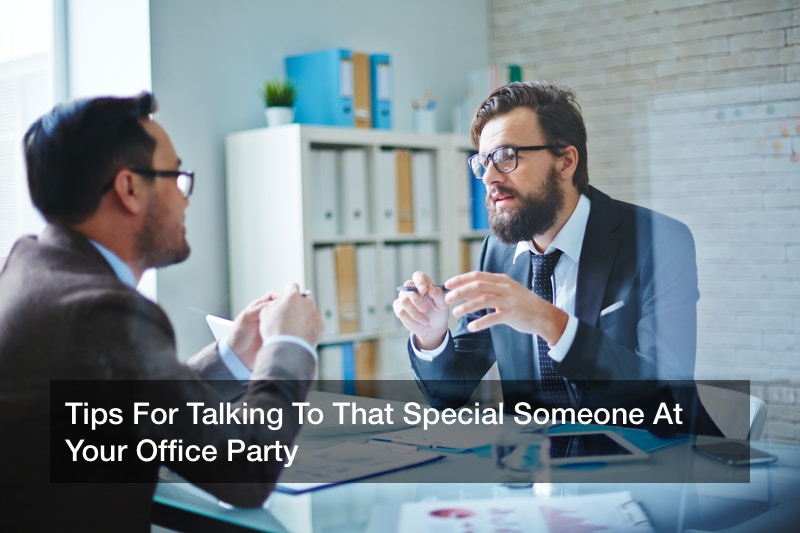 Even though office parties are usually saved for the holidays, there's no better time to than the summer to bond over a cold on with that special someone.
And even though workplace romances are usually frowned upon, it's nearly impossible not to fall for a coworker. You see them every day, work with them on projects, sit with them at lunch; sometimes you can't help but fall for your cool coworker.
Your summer office party might be the perfect excuse to talk to that special someone with whom you work. With summer winding to a close, a summer office party is the best way to break the ice before colder weather hits.
If you want to throw the perfect office party to talk to your crush, here's the best way to get the ball rolling.
Choose a theme that lets you show off
A party means you can finally break out of that stuffy office attire and show off your personal style. If you want to dress up for the occasion, however, there's nothing wrong with picking a glam theme that inspires your coworkers to look their best.
When you look your best, you'll feel your best. Choose a theme involving 1920s attire to break out your most glittery dress. Go for "red carpet" to sashay the night away in a bold, embellished gown that sweeps along the floor. This might just give you the confidence to talk to your work bae.
Include party favors
Offering party favors at your event is a great way to break the ice. Not only will you be able to greet each guest by handing out the favors, you can also rope your work bae into helping you pass them out. It's a fun way to make your guests feel welcome and make your work crush feel good for helping you out.
In fact, asking for little favors actually makes you seem more likable. People like to feel needed and small favors will help form unexpected bonds.
Offer a variety of drinks
It may seem trite, but the easiest party conversation revolves around drinks. "What are you drinking?" "How's the punch?" "What's the recipe for this?"
It's a safe way to get a conversation started without putting yourself on the chopping block. When you bring a lot of beverage options, however, plan on offering around two or three glasses per person. This is the usual amount for each guest at a cocktail party and it should work perfectly for your office event.
Get a caterer
Hiring a reliable caterer is the best way to ensure fresh, delicious food for the night. It'll also give you the free time to mix, mingle, and actually enjoy the party you're throwing. Keep in mind caterers usually serve parties between 100 and 250 people, but a smaller party can also benefit from a caterer. You can always look for good caterers by asking your work crush if they know any good restaurants in the area.
Throwing an office party seems like an easy task compared to talking to your crush. But when you want to make the best of both worlds, marrying the two ideas can create a concoction for success.
Before the summer ends, think about throwing a great office party. Not only will your coworkers love you for it, but it's also the perfect excuse to break the ice between you and that special someone.