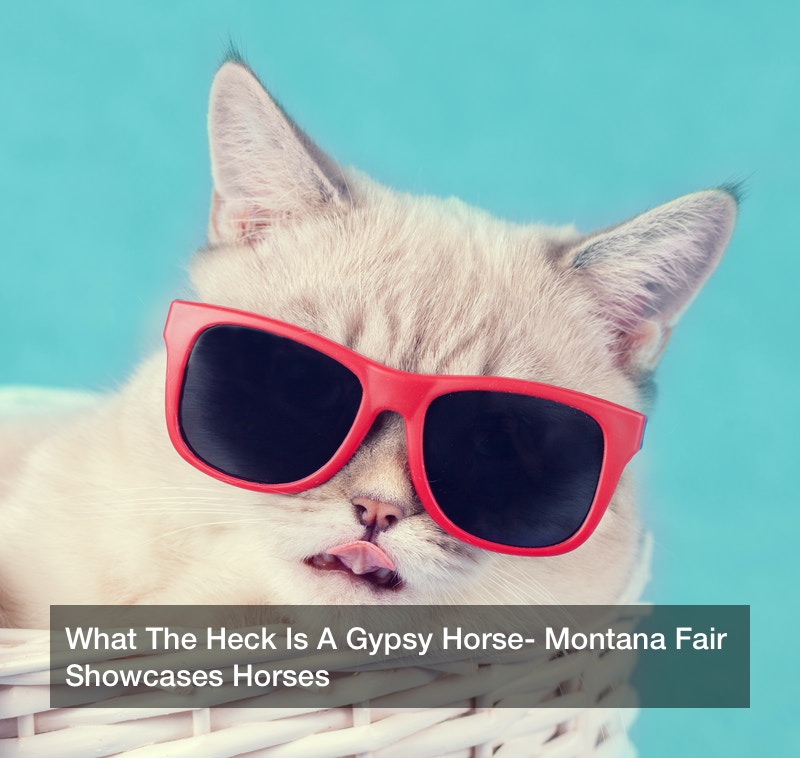 The annual Northwest Montana Fair at the Flathead County Fairgrounds showcased a number of Clydesdales, Percherons, and even the occasional mule at the Grand Stand Arena, but one contender was a little different from the rest: the Gypsy horse.

At first glance the Gypsy horse looks like a small horse, so much so, you might even confuse it for a large pony. But what these horses lack in height, they make up for in strength. These horses, also known as Irish Cobs, were staples in traveling Romani communities. Though it isn't known if the horses have accompanied them from their origin, the Romani people have been around since 1425, according to early documents.

At the annual Northwest Montana Fair, however, this breed put on quite the show. A horse of gentle disposition, their feathered hooves and long manes breathed elegance as they trotted across the stage.

One rancher in Colorado recognized the benefits of a calmer, beautiful horse like the Gypsy horse. However, the owner of the Big Shoe Ranch was uncomfortable riding the horse because of its small stature. Though the breed was ridden at the Montana Fair, it's difficult for a larger person to ride them with ease.

To fix that, owners Mike and Julie Hodziewich bred the small Gypsy horse with a larger Shire breed to create the docile-yet-strong "Grand Vanner," also known as a Drum horse.

"The Shire/Gypsy crosses we have now are actually known as Drum horses named after the job they do carrying the drums in the Queen of England's band. A Drum is a cross between a Shire and/or Clydesdale, and a Gypsy, being no more than 50% Gypsy," Julie said in an interview.

Other horses at the showcase opted for more comedic elements as some riders dressed their steeds with a Roman chariot.

Other events included the Giant Demolition Derby and the annual rodeo event.

However, this year marked a special occasion for the fair; the event featured a slew of new facilities, vendors, and artists to cap off the fun events featured at the fair. This included country singer, Josh Turner.

Many country fans traveled to the event to see Turner put on a great show and view some of the 8,000 exhibits of local talent, according to fairgrounds manager, Mark Campbell.

According to the U.S. Travel Association, nearly 84% of traveling couples are more likely to communicate with each other than non-traveling couples. With fairs and events like this happening all over the country, this could be the perfect opportunity to reconnect with your partner and get your boots dirty before the summer comes to a close.