Colorado Whitewater Rafters Rejoice: Paddler's Pub is Back Open
2 min read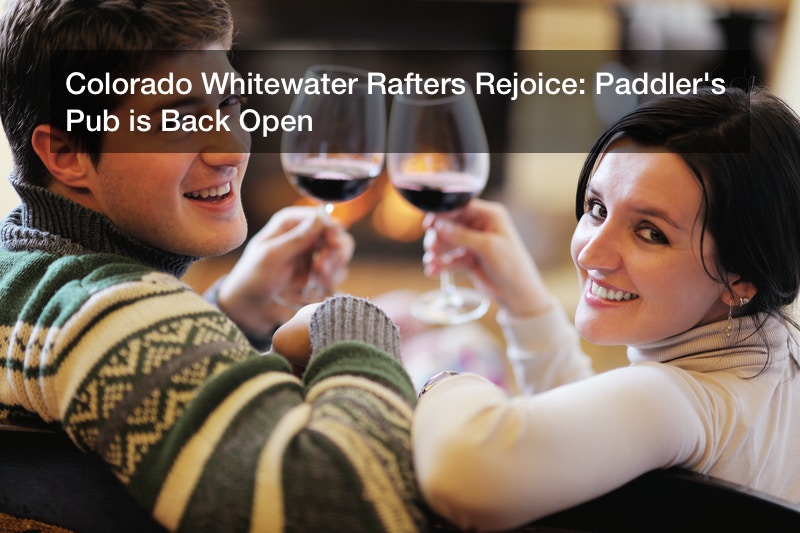 Throughout 2018, there were an estimated 700,000 whitewater water paddlers across the United States.
For Colorado whitewater paddlers, there has been one spot to go after an exhausting day on the river: Paddler's Pub. Unfortunately, the popular seasonal tented bar is in an ongoing battle with Larimer County.
According to the Coloradoan, Paddler's Pub is part of a local whitewater rafting business near Fort Collins — Mountain Whitewater rafting company — and is in the middle of some code compliance problems.
"I don't want the message out there to be that we are shutting down Paddler's Pub," said Todd Blomstrom, Larimer County Public Works director who is working with the establishment to remain open. "There are some code compliance issues to sort through… they have raised some legitimate questions that we as a county have to go back and do some research on."
Brad Modesitt, owner of Paddler's Pub, was surprised to receive a code compliance letter from the county that listed 12 violations, including not having permits for the bar's live music test, dog kennels, portable bathrooms, and outdoor recreation exclusively for use by the establishment's rafters.
"Our frustration right now is kind of crazy," Modesitt added. "Everybody says it seems unfair — it is. This has been an ongoing saga. We are fighting it."
After months of legal battles, Larimer County Commissioners finally reached an agreement and issued a special events permit to Paddler's Pub. The decision lifts previous restrictions and allows live music at the bar on most weekends throughout the rest of the summer.
"We are ready to move forward and hopefully put all of this behind us," said Modesitt. "It has been hard with all of this and trying to run a seasonal business."
Mountain Whitewater rafting company was launched at the same location in 2002 — Paddler's Pub was added to the location in 2011 after customers continually asked for beverages after their whitewater rafting trips. The bar serves local beers and wines and features live music and food trucks.