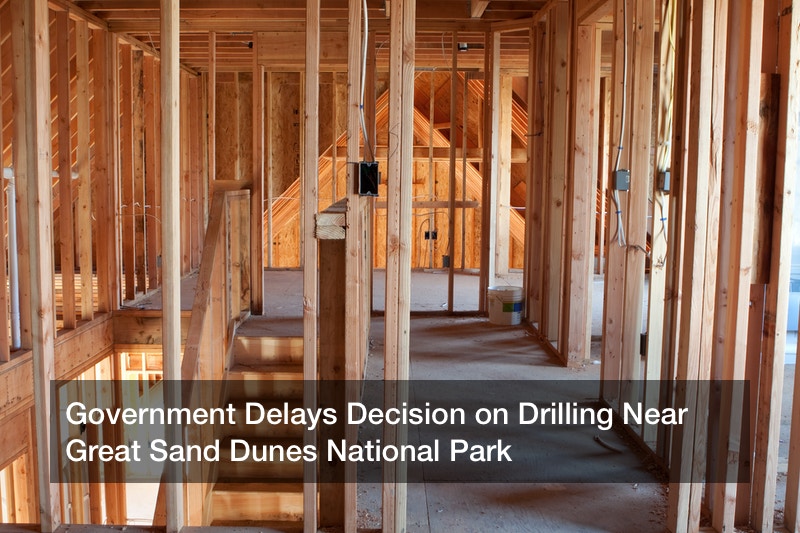 Although the U.S. Bureau of Land Management had planned on auctioning off drilling rights to a 29 square mile parcel of public land near Great Sand Dunes National Park, the agency has now delayed their decision to do so due to their quest to consult with the Navajo Nation.
Globally, the horizontal directional drilling market is expected to reach $14.95 billion by 2022. In the U.S., the current administration has discussed lifting land protections to promote drilling. The controversial proposal in question would allow gas and oil drilling to take place in this area of southern Colorado after the outcome of an auction that was scheduled for September 6. After Navajo officials requested to have a formal consultation, the agency agreed and announced a delay on their decision to sell the drilling rights. However, the agency also said that drilling rights to the land could still be offered up for auction at a later date.
From the beginning, the idea of drilling in this area has raised many concerns and questions. Park officials stressed that the effects of drilling could impact noise and air quality in the area. While Americans spend 90% of their time indoors, those who come to visit the National Park are looking to get back to nature — not be negatively impacted by pollution. Environmental groups have also stated that wildlife and water quality could be threatened by the drilling activity.
But it's also possible that the land in question actually overlaps with ranch property that was purchased by the Navajo Nation within the previous year. This land is considered to be "ancestral" land by the Nation, which prompted their request for a meeting.
In a statement, Navajo Nation President Russell Begaye said, "When we discovered that BLM was going to proceed to take these steps, the Nation demanded a consultation. A meeting took place between the Nation and BLM over the potential discovery and extraction of oil. The Nation raised concerns over oil spillage and the contamination of groundwater. We expressed that it is our intention to keep the beauty of that area intact and the water pristine that exists on the property."
Now, the delay is to determine whether the U.S. agency actually has the rights to minerals found on the land. While the Navajo reservation itself does not include land in Colorado, it is still very much considered sacred. The meeting was met with support by Colorado Governor John Hickenlooper, who expressed his pleasure that federal officials listened to the concerns of the Nation.
But of course, those in the oil and gas industries want to forge full steam ahead. While Western Energy Alliance, industry representative, maintains that the land isn't near the land the Nation owns and that drilling would be done in a way to preserve culturally important features, interested parties will have to wait to find out the end result of the consultations to see whether the delay in development will become more permanent.