Multiple Tornadoes Touch Down Across Colorado
2 min read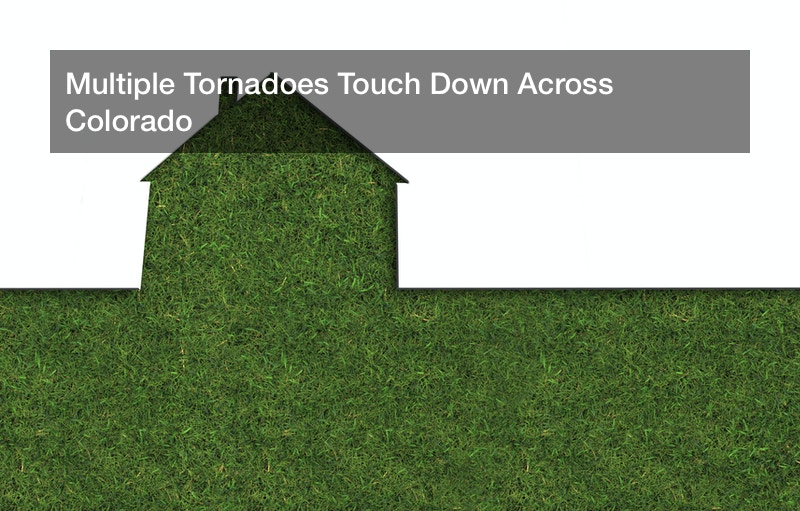 We're right in the middle of hurricane season and even though hurricanes often cause the most damage and the strongest winds, tornadoes can wreak havoc across structures, communities, and even entire states.
Unfortunately, even after a massive hurricane strikes, tornadoes are likely right behind them. Hurricanes often spawn tornadoes days after the storm touches land — for example, Hurricane Andrew in 1992 spawned 62 tornadoes.
In Colorado, twisters are already starting to cause damage across the state.
According to The Denver Post, three tornado touchdowns were reported in late July as dangerous storms, including hair and extremely heavy rain, moved across the eastern portion of the state. The National Weather Service reported that state fields were already damaged and a home's roof was completely ripped off.
Throughout the entire duration of these storms, flash flood warnings were issued for several counties across Eastern Colorado.
"Severe thunderstorms are expected to track south to southeast across eastern Colorado this afternoon and evening," said offices for the National Weather Service. "Baseball-size hail, wind gusts to 80 mph and very heavy rain will be possible with the severe thunderstorms. Isolated tornadoes will also be possible with storms over eastern Colorado."
At the moment, the biggest threat for major storms will be from Briggsdale to Limon. On the western half of the state, smaller storms have also been reported with gusts closer to 40 miles per hour, as well as brief rain and small hail.
KGAB added that another tornado and severe thunderstorm warning was issued for Northcentral Weld County in Colorado. The National Weather Service adding that flying debris will cause dangerous impact to individuals caught without shelter. As well as mobile homes at risk of being completely destroyed.
Individuals along the path of any of these storms are advised to take cover immediately, as well as relocate to a basement or an interior room without windows nearby.