The One Surprising Thing Your Colorado Lottery Tickets Pay For
2 min read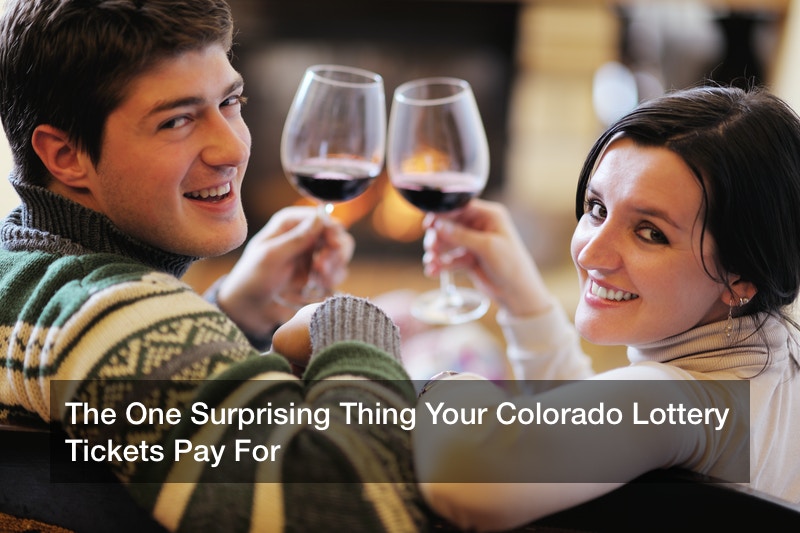 The Powerball lottery recently grabbed headlines with a record-breaking $1.3 billion jackpot. As The Denver Channel noted, it was "the largest lottery jackpot ever available in North America" and it was so big that Colorado's lottery signs weren't able to fit the whole number.
With a few winning tickets claimed last month, things have calmed down quite a bit. But the commotion of the Powerball jackpot got many people wondering, where exactly does all that money go when you purchase a lottery ticket? Obviously a good portion of it has to go to the winning ticket, while 25% of the winning amount is withheld for federal taxes. What many people don't realize, however, is that the majority of ticket sales aren't funneled into a jackpot for a lucky few people to win. Most of the revenue is actually sent back to public works organizations that benefit the community.
Each state has its own lottery organization, so the breakdown of funding differs from state to state. In Colorado, though, there's one major thing that lottery ticket sales pay for: Colorado parks.
Since the Colorado lottery began operating 33 years ago, around $2.8 billion of ticket sales has been allocated to the state's park systems.
For every $1 spent on the Colorado lottery, 24 cents goes right back to the state. As KDVR News reported, much of this money goes into funding the state's park system, Great Outdoors Colorado.
The funds also go to the Conservation Trust Fund and Colorado Parks and Wildlife, says FOX 21 News. Ticket revenue makes a big impact on these organizations because they aren't taxpayer-funded, so their entire funding depends on donations and lottery ticket funds.
It's estimated that around $26 million of lottery money has gone to Cheyenne Mountain State Park, for example, and $2.3 million has gone to Arkansas Riverwalk in Pueblo. These two parks — and many others throughout Colorado — wouldn't even be open if lottery ticket sales suddenly stopped.