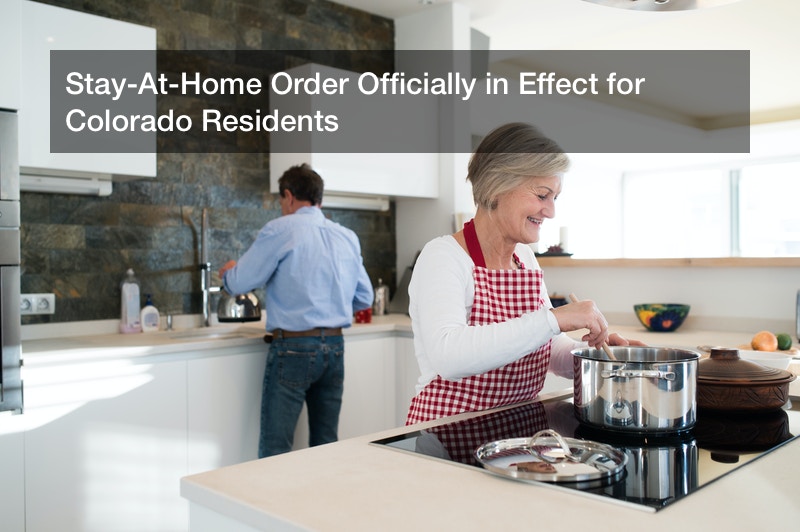 As of March 26, Colorado residents have to subscribe to the government's newest stay-at-home order to help stop the spread of coronavirus, also known as COVID-19. Citizens are asked to stay in the comfort and safety of their homes unless absolutely necessary. This order is expected to last until April 11 though the governor notes this might be moved ahead or pushed back depending on the state of COVID-19 in Colorado as the crisis progresses.
Many Colorado residents are wondering how this stay-at-home mandate will affect their day to day lives in the next two weeks. Luckily, reports claim that life will be mostly the same since social distancing has been promoted since mid-March.
For example, residents are still able to request take-out food options from local restaurants if they want a break from cooking. While Americans spent more than $394 billion on home improvement projects in 2018, this won't stop them from indulging in to-go options in their new kitchens and living rooms. However, inviting guests to dinner is out of the question.
Coloradans are being instructed to avoid making contact with other people. While we can still go outside for solo hikes, walks, and bike rides, the government has recommended avoiding group activities, like basketball, until further notice.
Colorado residents can also leave home for "essential activities," like going to the store for groceries and visiting the bank. If the resident also has an essential job, such as working in healthcare, these activities are also allowed. Other essential jobs include working at grocery stores, auto shops, hardware stores, and marijuana dispensaries.
This new order is law and citizens are expected to cooperate with this new ordinance. Unfortunately, there has been little to report on how the government will uphold this law throughout communities, but it's likely that fines will be issues should anyone be caught going anywhere for non-essential purposes.
According to the order, "The Colorado National Guard will be supporting logistics, transportation, and medical response efforts. The Guard will not be enforcing this order."
If you are experiencing any of the symptoms related to COVID-19, individuals are expected to self-isolate until a medical evaluation has been performed.