Small Business Loan Funds Are Drying Up
3 min read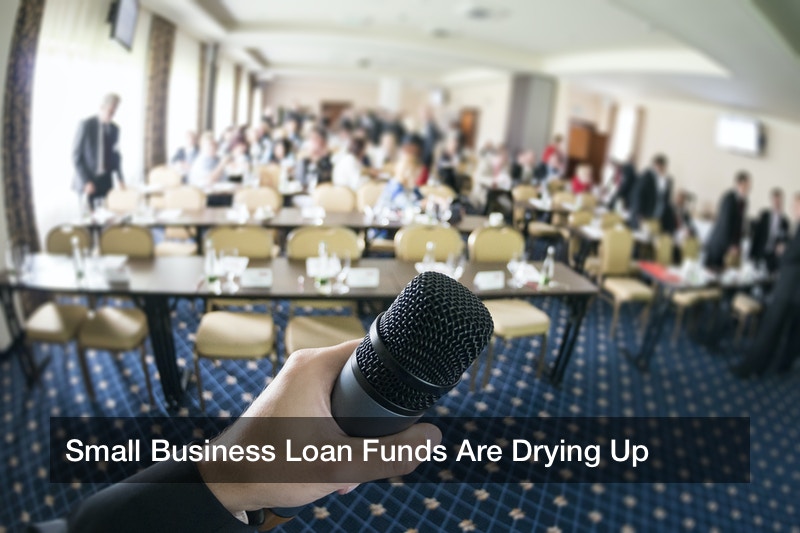 Even those living under a rock have heard about the CoVID-19 pandemic and they're staying under there because everyone has been put under social distancing guidelines. Streets stay empty as people fear for their loved ones and their own health and safety. Medical professionals are currently on the frontlines fighting this illness with everything they have.
The more distant effects of CoVID-19 are yet to be understood as only time will tell its complete damages. But we're already seeing one of the major consequences, which is the economy is crashing. With all non-essential business closed and non-essential workers told to stay home, many businesses are facing major losses. Small businesses, in particular, are potentially closing their doors.
The Payroll Protection Program
In response, the U.S. Government has provided a protective loan program. The Payroll Protection Program was started to help small businesses rehire employees they had to let go of due to the virus. There are roughly 30.2 million small businesses in the United States, and over 349 billion dollars in federal aid was promised to help the American small business owners. This, along with other bailout packages for the banks and bigger businesses, was provided to help the economy throughout the pandemic.
And it is obvious that there was a great need for this money. The morning of Friday, April 3rd, when the paycheck protection program was officially rolled out, banks were flooded with calls and applications. Many were not equipped to handle the sheer volume of people trying to get a loan.
Banks say they didn't receive any guidance from the government on how the loan process would work exactly. The Small Business Association was adjusting the guidelines for the loan process all the way up to Thursday night and did not disperse the information to many banks. Most banks postponed accepting applications until their process had been nailed down
On average, for one person taking out a personal loan, the process takes about two months from start to finish. By Friday afternoon, Bank of America said they had 58,000 client loans for a total of $6 billion in the bailout for small businesses. Banks saw higher volumes of loan applications in one day than they would normally see all year.
The Following Week
Through the following week, banks continued to process loan applications and are in the process of sending the money out to the businesses. Rates indicate about 1.4 million loans have been applied through the program. Big banks average that they have received 300,000 applicable loans over the week they have been processing them.
With each loan averaging at about 240,000 dollars per application, the amount that has already been allotted to approved programs is high. Experts who are tracking these numbers have already claimed that about $315 billion of the original $350 billion has already been handed out to small businesses. With these numbers in mind, they have deduced that the program will be out of money by Wednesday, April, 16th.
This news is scary for some small businesses that took some time getting their paperwork into banks on time. Many companies were rejected for having previous loan payments, or debts too high in the company.
With each passing day, there are new updates surrounding the pandemic. Medically and economically, it is a scary time. Some experts expect an extension of the federal aid programs while others do not think it is likely at this time. Meanwhile, the situation is playing out in real-time and the economic status of things hang in the balance. Keeping up to date with news events is very important in times like these.