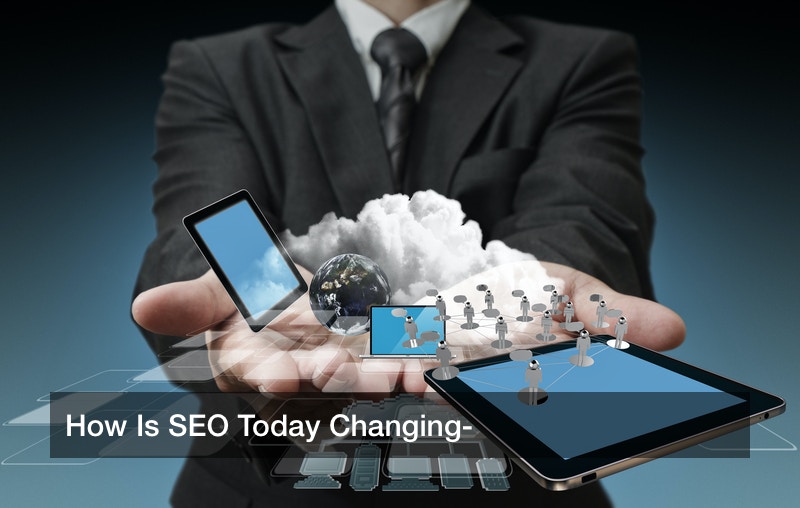 It's no secret that digital and online marketing are constantly shifting fields. In order to keep up with the newest technology and modern trends, your strategies will need to shift to match. Gregory Duffie of 37 Solutions points out one major problem, however: "The problem with trends is that they change like fads and are hard to monitor."
So how do you keep up with the ever-changing landscape of SEO in 2019? Use these top tips from the leading industry experts to make sure your digital marketing strategies and website design are up to standards and helping you succeed.
Back To Basics
Many of the industry's top marketing professionals recommend focusing less on how SEO is changing and more on how it's staying the same. "It's a fallacy to believe digital marketing tactics and strategies are constantly changing," says Jeff Cochran of Ascent SEO. "Organic traffic from excellent, value-providing content remains king of the digital jungle." Chip Rosales of Rogue Marketing agrees, suggesting that going back to the essentials can be helpful for many. "Many companies fall down at the most basic SEO elements. To make an impact, brands need to get the basics covered."
Clients desire more knowledge and education around SEO. According to Chris McCarty of Einstein Marketing Concepts, "We're noticing more and more that our clients seek a deeper understanding to the innerworkings of what it takes to have a solid SEO strategy. This means we are providing more education around how sites are ranked and educating clients on what it looks like to implement today's SEO best practices."
Connecting to individuals through technology. Humans still need that personal touch David Martin from David Martin Designs explains, "Digital Marketing is about connecting with humans through technology. Its important to be a helpful, courteous, and customer focused organization in addition to knowing your technologies. Make sure to focus on making things easy for people and try not to overcomplicate things. There are so many options in todays world but getting to know your client and their potential customers is key. Learn from them about where they spend time and where the customers spend time so that you can be a part of that community and participate."
Connecting to your customers through great web design coupled with strong CRO is a formula for sustained SEO success says Alen at Live Web Media.
How best to address these basics? "As a local internet marketer who does SEO for a lot of varied local clients, I see that the Google 3-Pack is the hot ticket for 2019," says Dan Morton of Fairlane Web Consulting. Will Rico of Common Mind has this to add: "Above all, focus on building your brand and growing owned email lists.
Overall, Kaleb Lechtenberg of Wichita Designs suggests relying on your gut when it comes to SEO basics. "We need to be focused on creating the best possible experience for our visitors and far too often we simply overthink it rather than employing common sense."
Continual education of SEO strategies in 2019 will be key for small business owners. Holly Harmon of 2 Sense Social says, "For small business owners, the most effective SEO strategies in 2019 will involve educating themselves on what works for their business niche and how to accomplish it. Doing something is better than nothing. Log in, love on your account, press the buttons. If you can't bring yourself to do it, hire someone who is reputable to do it for you. Be wary of guarantees of rank placement, review removals, and anything that sounds too good to be true.
2019 is all about authentic SEO improvement. In order to succeed, thoughtful groundwork must be complete and from there small business owners can build their SEO throughout the year. It's a long haul game, not a one-and-done task.
By simply logging in to your various accounts you let the bots know that your business is alive and kicking and worth showing to the masses. While you are there, update images and text, reply to reviews (even the yucky ones), fill out as many items as you can, and share what is special about your business!"
Don't forget about doing keyword research for your website says Kelly Rossi of Marketing Magnitude. "Don't make assumptions on what keywords your potential clients use when optimizing your site for specific keywords. Do keyword research and cover all your bases. For example, we call our agency a Digital Marketing Agency internally, however, we make sure we optimize our site for Internet Marketing Agency, Online Marketing Agency, etc when targeting keywords with SEO. We've seen websites shoot themselves in the foot by refusing to use their industry's most common terminology on their website."
Modern Methods
While still keeping up with the essentials of SEO, it's important to also pay attention to newer technologies coming onto the scene and how that can impact your strategies. One example includes the growing use of voice recognition technology. "On voice, more people are now using assistants like Google Assistant and Amazon Alexa," says Sergios Charalambous of Softwarecy. "Therefore, it is essential that marketers have their platforms ready for these tools."
"Technical SEO is getting more and more important," says Dmitrii Kustov from a local Houston SEO Company. "With websites getting more and more complex, having more animations and transitions than ever, you really need to watch your website's loading speed, javascript optimization, indexability and crawlability."
The map pack is taking over the organic search results and it's forcing marketeers' strategy to evolve. Sam Collingwood of Conversion Pipeline says, "Google's love of serving "data aggregators" like Yelp, Houzz, Home Advisor, Angie's List and Thumbtack above local business websites has changed our approach. Between PPC ads, the Map Pack, and Feature Box, there isn't much room for organic listings above the fold. Therefore, you must technically optimize your website for each location you serve, have hundreds of positive reviews, listings in top directories and backlinks from local authoritative sources. " Mike from 91 Media agrees that business citations are incredibly important to rank. "The most important factor in ranking on the search engines today, especially for local businesses, is making sure your business citations (NAP) are consistently distributed properly. Many times, in non-competitive situations, good on page SEO and a solid citation base are enough to rank. Without that, a full blown SEO campaign could prove to be more frustrating than you had hoped."
Mike Guess of InSync Media agrees that local SEO is important in 2019. "2019 will be an excellent year for local SEOs. GMB SEO allows us to bring a new company/URL into the money traffic faster than ever before. What is critical for GMB rankings? The relevance of services offered, searchers location and of course, traffic. Show your GMB profiles are popular by adding directions, image tagging, embedding maps and sending traffic.
Marketing trends are going to drive business moving forward according to Donald Silvernail from Silvernail Web Design. "As technology drives marketing trends to the future some things remain the same. Produce great content for your audience and optimize for local search. These tried and true tactics will still drive web traffic now and in the future."
Technology improvements impact more than just how people are searching; it's also changing what sort of content they're looking for. "The evolution of digital marketing will continue to move from one-to-many broadcast media to personalized, one-to-one sales conversations," says Atilla Vekony of Icon Digital.
A Little Assist From Social
Social will continue to play a key role in 2019. Preston Toor of Auxilia says, "Digital marketing in 2019 and beyond will need to encompass a comprehensive approach to lead generation. A business must have a website that has well-structured code and content, good on-page and off-page SEO in order to rank organically. This has been the case for some time now, however current trends point to the importance of non-organic channels needing to be used as well. Facebook Ads and other social interaction will be critical to monetizing a companys website and brand."
Curating Quality Content
Ultimately, at the core of SEO is your website's content, and pros suggest that tackling the quality of your content can be one of the most effective ways of boosting your user traffic and search engine rankings. "Article marketing will be the most important activity in Google SEO in 2019," says Julio R. Sanoja of MSalesLeAds. Dan Finnegan of Finnegan SEO elaborates: "When people are searching for any product or service online, via a typed search or voice search, it still comes down to your content as a main factor."
Don't be afraid to make use of existing content in your efforts to improve, either. Travis Jamison of SaaSicorn explains: "Right now for my personal ventures, by far the most effective tactic is acquiring small under-monetized businesses (blogs and content sites) in my niche, and combining them into my larger and better monetized brand. You get their SEO power added to your existing site, and you can take a business that is poorly monetized and immediately 5x it by plugging it into a better business."
SEO is a constantly changing and growing field, but by making the most of the advice from leading professionals, you'll be able to put your business ahead of the competition. Stay up to date and modernize your digital marketing strategy today to stay ahead.
Don't Forget About Local
Leonard Parker of Destiny Marketing Solutions explains how important local optimization is. "We have all heard of local optimization. For larger metropolitan areas, we should also consider hyperlocal optimization. If you are targeting a locale and know that your target audience resides or works in certain districts, suburbs, or neighborhoods, hyperlocal optimization presents a great opportunity to target them on a smaller SEO budget. This also has a sales benefits, as you can speak their language and connect with them better with your organization's content assets.
The goal here is not to target phrases with a ton of search volume. The goal is to position your business so that it's visible for those local searches."