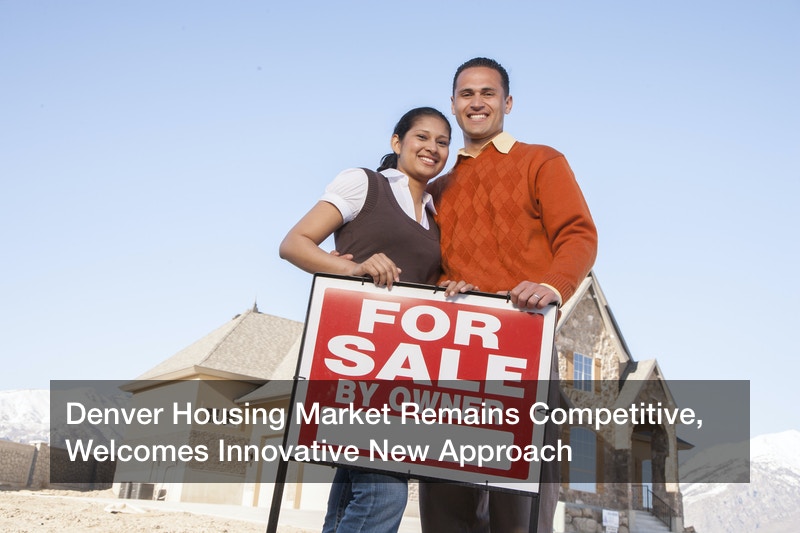 The median home price in 2018 was $248,000. For many families, that's perfectly reasonable. But there are just as many prospective homebuyers who struggle to come up with that kind of cash. In Denver, recent housing forecasts suggest smaller price gains throughout 2020. 
According to Home Buying Institute, the entire residential real estate throughout Colorado is something of a paradox right now since tight inventories have forced buyers to compete for a limited number of quality homes. Additionally, properties around Denver are selling faster than the national average. Historically, trends like that would point to rising prices — but Denver's real estate market seems to be tapering off.
"We are reaching our peak," said Heather Heuer, chair of the Denver Metro Association of Realtors (DMAR). "There's only so much farther we can go as far as home prices."
Denver home values have increased 2.8% over the past year and experts predict that trend will continue — increasing 0.5% within the next year. The number of active real estate listings across the 11 Denver counties rose by 38% in May (compared to last year), which is a significant increase and will likely ease the competitive market over the next few months.
Thankfully, there are plenty of individuals and businesses who are hoping to change the game. Though 33% of small business owners report that a lack of funding is the organization's top challenge and 30% of businesses fail because of cash flow issues, startups gaining traction can have major impacts on not only their own revenue streams but entire industries as a whole.
According to The Denver Channel, a Colorado-based startup is hoping to revolutionize the entire real estate sector by leveling the playing field for homebuyers in all kinds of financial situations. BoardRE plans on supplying financial backing to purchase a property for pre-approved buyers and work alongside them to determine which properties they can afford.
"Sellers prefer the speed and certainty of an all-cash deal," said Nick Friedman, BoardRE's Chief Operating Officer (COO). "It can happen much quicker, and you can save money on the home as buyer, and it's just a much smoother process to buy home all cash."
Friedmen and Pollack, both in their 20s, have stated that it often takes a younger person's perspective to come up with an innovative new idea to positively impact the real estate market.
"We are a new way of buying and selling homes," added Pollack, Chief Executive Officer (CEO). "That is what BoardRE is looking to be — the credit card for real estate. Instead of fronting you the cash for your morning coffee, BoardRE is going to be fronting you the cash for your next home."
For the time being, home prices in Denver do appear to be cooling, but that could shift at any moment. It takes an average of $15,200 to sell a home in the U.S. right now. Since buyers are going to do everything they can to take advantage of the current low prices, the real estate sector will likely welcome innovative new approaches in order to level the playing field for all.