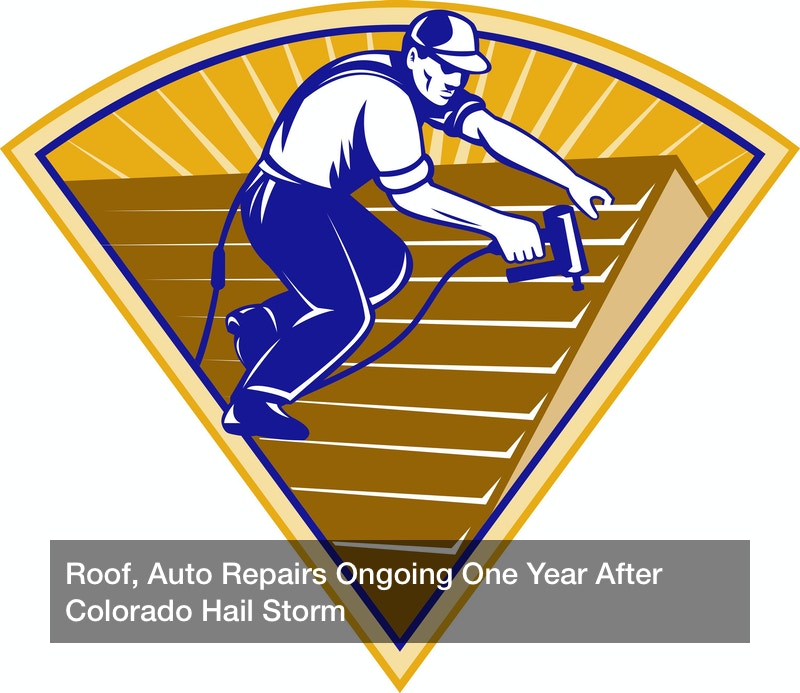 It's been a little over a year since Colorado's massive historic hailstorm, and roofing companies are still struggling to keep up with repairs.
The crazy weather impacted the Golden and Lakewood areas and caused about $2.3 billion in damages. According to Denver 7, about 100,600 homeowners' claims have been filed. Along with those claims, about 167,000 auto insurance claims were filed, too. Denny Chadwick and his company AVI Roofing performed repairs on over 1,000 homes after the storm. They plan on continuing work for another year or so due to the large number of claims.
Chadwick told Denver 7 that roofing companies are so busy due to the areas where the storm hit.
"A lot of these homes are older homes. So, you have very established neighborhoods that have older types of materials used on their property. So those are going to go out faster than the newer homes," Chadwick said.
The Denver Post says roofing companies aren't the only ones struggling to keep up with repairs. Auto body shops are still trying to get all of the vehicles that had been damaged in the storm fixed up. Most repairs were finished by early spring, but there are still some stragglers that need some help.
Some people aren't able to get the repairs they need because their insurance doesn't cover the jobs. Executive director of the Rocky Mountain Insurance Information Association says homeowners should review their policies to make sure they have the proper insurance before another storm hits. She says requesting hail-resistant shingles when they are repairing their roofs can help prevent damage in the future. You may also request asphalt shingles, which have a lifespan of 20 to 50 years depending on the climate in which they are installed.
Right now, Colorado is in the middle of a severe weather window. This window lasts from May 15 until June 15. While severe weather may occur over the next few weeks across the country, those who were impacted last year are not likely to take another hit. The more severe weather looks as though it's heading north this time around.