Colorado Isn't Known For Termites, But They Are Here
3 min read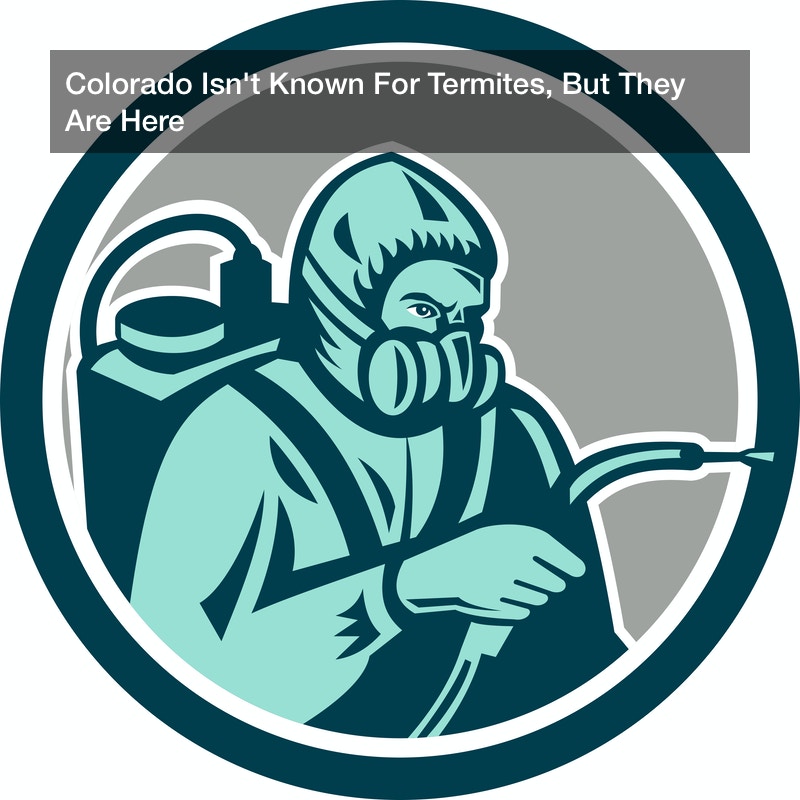 Pests and rodents aren't just gross looking, they can severely damage both residential and commercial structures. Across Colorado, an area not particularly well known for its termite population, termites have become an issue for residents in recent years.
According to Orkin, termite activity in Colorado has spiked throughout the state, from Fort Collins and Grand Junction to Denver and Colorado Springs. Though these pests are swarming homes throughout the state, termites and similar bugs are less likely to be seen in northwest areas of Colorado.
Termites, on average, damage a minimum of 600,000 residential structures in the United States. From Florida to Colorado, all kinds of termites wreak havoc across the country. Though there are many types of termites around the world, only two types of these pests have been known to damage homes in Colorado. Pest control experts have reported spotting subterranean termites and drywood termites in Denver and other parts of Colorado. One of the most common termite that frequents residential and commercial properties across the country, the Formosan termite, has not yet been identified in Colorado.
June 1, was the first day of hurricane season, and the start of hurricane season typically coincides with the time of year when termites start new colonies. In all parts of the country, termites can significantly damage homes, trees, and landscaping items, essentially making them much more vulnerable to storm damage.
Thankfully, hurricane scientists at Colorado State University have found that the 2018 storm season, though once predicted to be even worse than last year's historic season, should be slightly downgraded. The Colorado State University scientists believe that there could actually be fewer storms operating at reduced strength throughout the season.
Though hurricane season shouldn't bring too much horrific weather to the Northwestern part of the United States, these storms can still stir up much more rainfall, leading to even more termite swarms. Generally, termites swarm on warm days immediately after rainfall. Termites also enjoy seeking warm interiors during the winter. The swarming habits of termites in Colorado typically involve subterranean termites swarming during daylight hours in between March and May, as well as during the spring and fall months. And the drywood termites are found in more isolated areas throughout Colorado, usually swarming during the daytime and in the fall.
Whether you're living in Colorado or areas of the country that have a much worse termite infestation problem, it's important to know how to prevent these termite swarms from occurring.
Here are some great tips for keeping termites (and other pests and rodents) away from your property:
Stay on top of home maintenance — If the exterior structure of your home is damaged, termites will likely flock right to those already weakened areas. Your best bet is to repair any broken roof tiles, shingles, and home siding right away.
Install a durable fence around your property line — The U.S. fencing market is forecast to reach $11.5 billion by 2024. Having a quality fence placed on your property can help keep all kinds of pests and rodents away. Clearly, a fence will keep animals out, but even a metal fence that is properly placed can keep termites from burrowing into your lawn.
Beware of air conditioning moisture — AC units provide most environments, which termites absolutely love. Ensure that the moisture release of the AC unit is away from the foundations of your home.