Record-Breaking Cold Temperatures Take Hold of the Denver Area
2 min read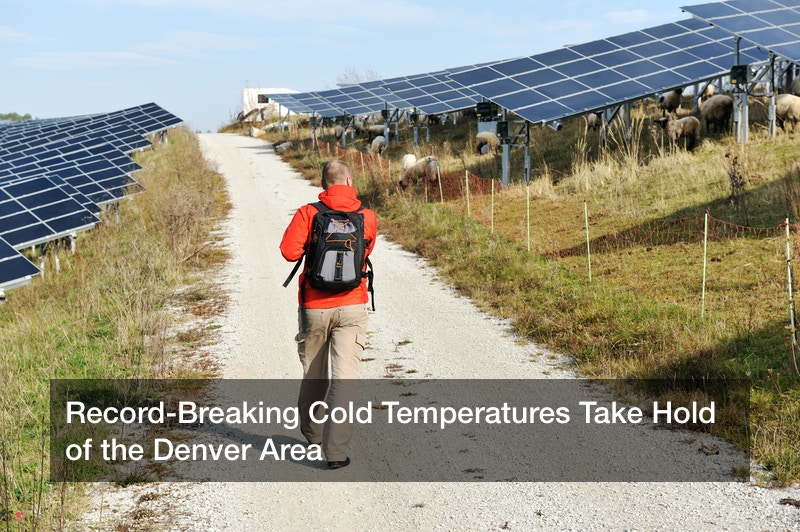 The temperature at the Denver International Airport dropped to minus 15 degrees on Saturday night, breaking a 107-year-old record in the process. The previous record low was minus 13 degrees in 1909.
Friday's storm coated Denver with almost eight inches of snow and brought record-breaking low temperatures for Saturday and early on Sunday morning. Fortunately, Monday saw a slight climb in those temperatures. The temperature could reach into the 40s by the end of the week, but the snow could very well return on Friday, according to Kyle Frieden, National Weather Service meteorologist.
Approximately 92% of people are now using the internet for their home searches, and with the freezing temperatures in Denver, who could blame them? The weather has prompted warnings from several state agencies, including the Colorado Department of Transportation.
As freezing temperatures set in over the weekend, the CDOT warned drivers of the potential for flash freezing and slippery conditions on the road. Pre-storm forecasts warned that the weather could start as freezing rain and then turn to snow as the temperature dropped.
CDOT's executive director Shailen Bhatt warned drivers to be especially vigilant as the weekend went on and temperatures stayed low. She said that as a result of the rapidly dropping temperatures, "any surfaces that are wet will ice over."
Even commuter lines experienced delays as a result of the cold weather. The A-line to Denver International Airport experienced delays anywhere from 15-25 minutes long. Shortly after the delays were announced, repairs began. "Due to sub-zero temperatures, repairs will likely last into the evening," an RTD official said on Sunday.
The intense weather has certainly taken a toll on the citizens of Denver over the weekend. If snow returns on Friday, more emergency measures may be taken by the state in an effort to keep residents safe.