Pot Growing Causing Mold and Electrical Dangers in Denver Homes
2 min read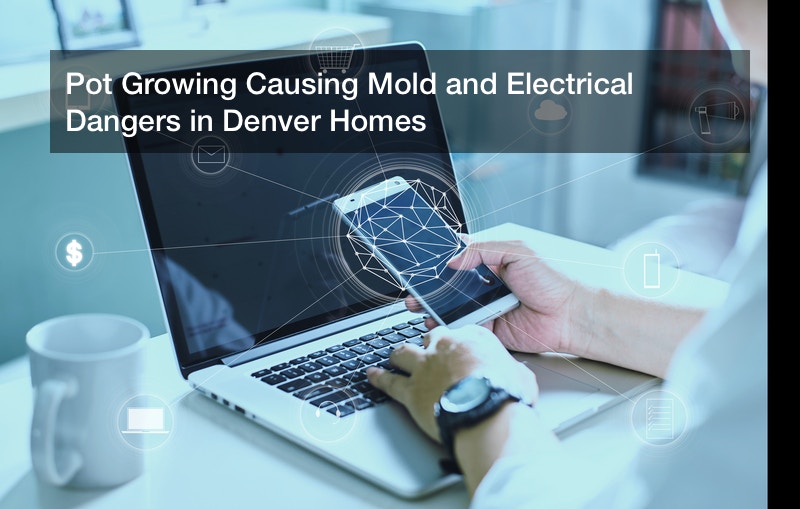 The legalization of marijuana in Colorado is affecting the Denver housing market more than some might have thought, at least regarding inspections.
Ken Peter, a Denver home inspector, is finding moldy residue in many Denver homes that were being used as "grow homes" for marijuana.
According to Curbed, Peter finds previous homeowners are excavating around homes and under patios, rigging an underground electric line, and feeding it to the basement to power up lamps for pot cultivation.
"We ended up doing a mold test and it came back terrible," Peter said. "We have done more mold tests in the last two years that we have ever done before. I can't say it is all because of marijuana, but it certainly is playing a big role."
The National Association of REALTORS says that 77% of home buyers have an inspection done before the finalizing of a home purchase to avoid any surprises. In Denver, it might be wise for all home buyers to inspect before completing the purchase.
Along with the mold, home inspectors are finding an increase in dangerous electrical setups installed by pot cultivators. Peter found that residents of one home he inspected took cables intended for a hot tub and spliced them to power their grow lamps, which greatly increases the chance of electrocution or fire.
Despite all these issues, Denver is one of the hottest selling markets in the country. The Denver Post reports that home sales jumped 33.6% last month, so it seems that prospective home buyers aren't too worried about pot-related issues.
"Sellers are not willing to do much of anything unless it is a life safety issue," Michelle Ackerman, a Denver agent with Redfin, said. "In the end, buyers absolutely are taking a house as-is these days."
Many home buyers are not too worried about pot growing in their new homes.
"As long as there has not been real damage they just go, 'Oh, that is interesting,'" Scott Lunsford, a Denver-based inspector, said. "There has become a little more acceptance of home pot plants."