Marijuana Legalization in the States Forces Mexican Pot Prices to Plummet
2 min read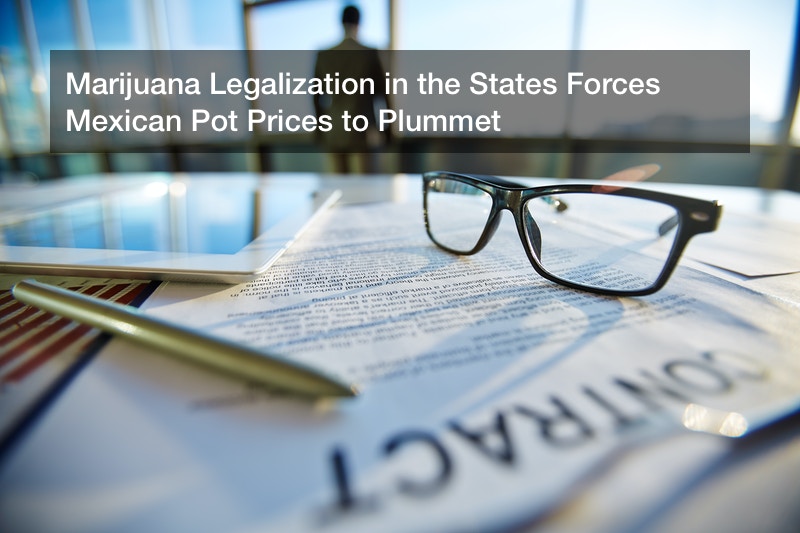 Ever since the recreational legalization of marijuana in Colorado, sales have skyrocketed to unimaginable proportions. In August 2015, sales topped $100 million and the following months boasted equally as impressive revenue numbers.
According to Westword, the success of recreational cannabis sales has had an impact beyond Colorado's borders. The article states that Colorado sales are greatly hurting Mexican marijuana farms.
The evidence is clear, in a new report from Public Radio International. The price of marijuana has dropped to shocking new lows as a result of legalization in America.
The basic rules of supply and demand are illustrated brilliantly here: the supply is high in the States, so the demand for marijuana coming across the border illegally has greatly decreased. Mexican marijuana dealers have to drop the prices just to sell their crops; if Americans can obtain cannabis legally now, why would they take the chance with south-of-the-border business?
The article also points out that the legalization of marijuana in the U.S isn't the only thing to blame for the decline of the Mexican pot market; experts say that Mexican drug cartels are simply shifting their focus to other crops. Farmers are replacing pot with poppies due to the high demand for heroin across America.
That's not to say that marijuana is falling in popularity next to its illegal opioid counterpart; business is booming in states where marijuana laws have been liberated. People are taking the now-legal substance and enjoying its many uses.
Marijuana is traditionally smoked, but the oil extracted from the plant can be used in many different applications such as candies, soaps, candles, and more. Essential oils have been used for therapeutic reasons for over 6,000 years, but cannabis oil is quickly replacing it as a new medical alternative.
A good portion of the millions of dollars in sales has gone towards both marijuana plants and THC oil infused products. The market for marijuana products continues to grow as more states decriminalize the plant.