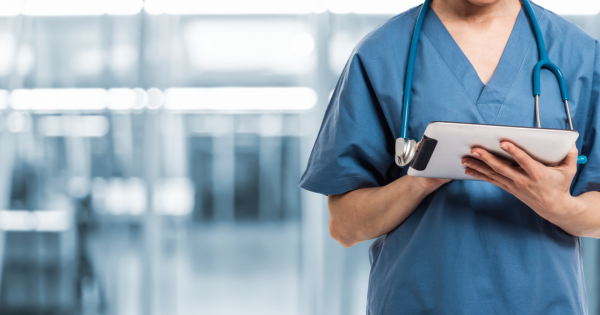 There are around 7.2 million jobs available in the field of healthcare because of staff shortages. It seems that as the world becomes more populated, the need for specialized care grows. Entering the field of health is a good idea if you enjoy helping people. There are, however, a few things you need to understand if you hope to score a dream healthcare job in Denver or any other part of Colorado. Follow these tips when preparing for a job in healthcare in Colorado.
Consider Your Experience
The number of both surgical and nonsurgical cosmetic procedures in the United States has grown over the past 10 years from around 1.6 million procedures in 1997 to about 4.8 million in 2018. You cannot work in the field of cosmetic surgery as a surgeon, however, unless you have years of experience in the area.
It is crucial that you only pursue jobs for which you are well-qualified. Even entry-level positions that do not require prior years of work in the medical field should match your work experience.
Years of working in retail, for instance, can equip you for a job as a pharmacy technician. You may not see the same crossover effect of experience from another industry if you attempt to get a job as a medical receptionist in a small doctor's office where customer service, not sales, reigns supreme. It is important, then, to consider all medical and non-medical experience when preparing to work in the health field.
Understand The Hierarchy
You cannot become a doctor overnight in the medical field. It is equally impossible to receive a job offer as a nurse fresh out of high school.
There is a hierarchy in the medical field that every applicant must respect. You need years of experience and education to be considered for higher-earning jobs. You can, however, become a medical assistant or certified nursing assistant within a matter of months thanks to trade schools and accelerated programs that teach you the basics of the field and provide you with certification or a degree.
Many healthcare facilities in Denver and throughout Colorado accept recent graduates with no experience for entry-level jobs. However, you need to have experience as a resident along with other education and certifications to garner a job as a doctor in the state.
Broaden Your Search
Your dream location may be in Denver or Aspen. You may, however, need to start out by looking elsewhere for work in Colorado.
Those who are new to the state may need to search all regions for work instead of settling on one specific area. Many jobs in healthcare are secured through networking in Colorado. You may not be able to connect with individuals of influence as a newcomer. Your resume is essentially the only element of information a prospective employer will have when considering you for a position.
Statistics are not in your favor when you submit a resume without having network connections. Various studies show that connecting with someone in a position to hire new candidates before submitting an application is oftentimes the key that unlocks the door to job offers. Casting your net wide when you are an outsider is the best way to increase the possibility of you receiving interviews that lead to job offers.
Volunteer At A Hospital Or Clinic
Sometimes you can combat your lack of networking by volunteering with a hospital or clinic. Giving your time without charge also comes with the benefit of learning something new.
HIPAA regulations, for instance, require HIPAA records to be kept for six years after the last date of service or entry into the medical record. Volunteering at a local hospital or clinic can show you how medical professionals uphold this rule on a daily basis.
A career in healthcare can be exciting. Use these tips to score your new job in Colorado.