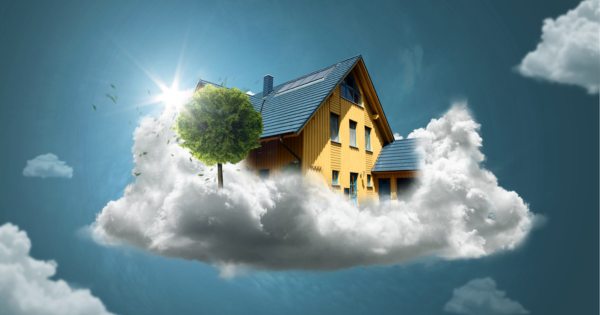 Deciding to build your own home is one of the most significant investments you may ever make. However, there are quite a few steps to consider before taking this life-changing move. Of course, knowledge of house building and knowing the unique requirements for a Colorado home will be needed. Whether it's in the Front Range corridor in Denver, Boulder, Pueblo, or even a college town, there are still some things to consider before building your dream home. Knowing what lies ahead, whether big or small, does help with tackling any possible complications. With these five tips, you'll be ready for your new journey.
Your Budget and the Best Time to Build
Going in with a set budget may be helpful, but setting realistic expectations is crucial for an efficiently built dream home. Land can cost about $150,000 or more; standard home costs in Colorado Springs range from $225,000 to $400,000 for 2.5 acres in 2021. The S&P 500 index, a market capitalization-weighted index of trading companies in the U.S, has lowered the bear market due to the coronavirus since March 23, 2020, but has recently increased by 75%. With this knowledge, it's important to look at your budget and the best time of year to build.
Figuring out how you will finance the project does help with efficient budgeting. Spring and summer are the best seasons to build because of the warmer weather. Overall, it takes seven to nine months to construct a new home plus four months of designing. So, generally, it takes about 12 to 18 months to complete your home.
Location: City, Suburb, or Small Town?
Choosing the right location is another brick to the home puzzle. A location close to school, work, and local needs should be considered. Moving to a city such as Denver, where there are mountainous surroundings, is much to think about as to whether it's ideal for daily life.
Natural gas, sewers, and electricity are commodities to be thought about as well. A general rule is that any property on 2.5 acres of land needs a well and septic system permit from the Colorado Division of Water Resources.
The location of your new home will determine your commute to work, your proximity to recreational facilities, restaurants, and shops, and the lifestyle you choose to live.
Finding a Reputable Construction Company
The reputation and experience of the construction company you hire matter. The National Association of Home Builders (NAHB) in Colorado is a great way to get access to trustworthy builder references. A skilled builder has an excellent team, will keep you in the loop at all times, can manage your resources without cutting corners, and will be honest and transparent with all costs.
Colorado: Zoning Laws and Codes
No matter where you build, zoning laws will apply. You could either search the area you are willing to construct in then build according to its zoning laws or move to a location that already accommodates your made house plan. If you'll be part of the 22% of custom homes that are 4000 square feet or more, make sure you speak with your contractor. The best home builder will help with recognizing which land platforms are best for your dream home.
Energy Efficiency
It is important to ask your builder or architect to add energy-efficient systems. This could include adding aluminum blinds to your kitchens, bathrooms, and laundry rooms, as it is a low conservation option that lasts long and is available for all window sizes. Solar panels also help get clean, pure energy, decreasing the use of greenhouse gasses and keeping your energy bills low.
Building your own home entails consideration and preparation before taking the big step. The journey is enriching, leaving you confident and proud of your creation. Before planning and building a new custom house in Monument or the surrounding area, you'll want to understand the costs, location, and zoning laws as well as hire a reputable construction company.